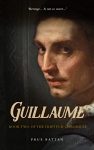 Publisher: Darlington Press; 1 edition (2016)
Buy the book now at:

Amazon
Author's Website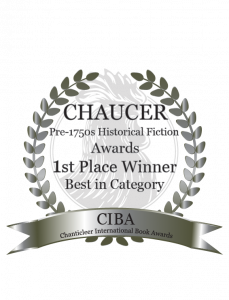 Welcome to Lyon, France, circa 1193. Battle-hardened veterans, returned from the Third Crusade, serve as loyal guards and spies for wealthy merchants. Some have crossed into the world of the bourgeoisie.
Across Europe, monarchs are restless, the Church is ruthless, and trade is flourishing, bringing in rare, sought-after commodities from faraway markets, and fueling cutthroat competition in the burgeoning economy.
In Guillaume: Book Two of The Triptych Chronicle, Prue Batten reimagines the life of one such upwardly mobile trader/merchant who lives in this socio-political chrysalis and is unwittingly caught up in issues and events that will change the future.
Guillaume de Gisborne is an archer recently returned from the Third Crusade. He helps manage de Clochard, a small textile house struggling to survive after the death of its founder. When an arson fire threatens the property and merchandise of this already struggling business, Guillaume keeps watch over the premises and the prized, purple-dyed, velvet and fine wool fabric from Al-Andalus that is slated to go to the Holy Roman Emperor. During the night, he is attacked by strangers who are searching for something on the property.
Subsequently, Guillaume learns that a copy of the heretical Vaudès Bible, which the Church wants to destroy, may very well be hidden somewhere on the de Clochard premises. This is, perhaps, what the assailants were seeking.
Guillaume, assisted by Ariella Ben Simon, the beautiful Jewish daughter of a textile merchant in Venezia, and several of Sir Guy of Gisborne's most trusted guards, seeks to find the book hoping to save it and return it to its rightful owners, the Poor Men of Lyon, proponents of the Vaudès' dogma.
While working together, Guillaume and Ariella learn to understand, rely upon, and eventually love one another. They begin to plan their future—but Destiny has something else in mind.
After getting through the prologue and a long, (9,293 word) first chapter, the pace never slows. The amount and complexity of information included in chapter one may seem overwhelming, but the reward of gaining powerful knowledge that will enable the reader to relate to and understand Guillaume's world is simply indispensable.
Overall, Batten's rich sensory imagery, engaging characters, and authentic voice, combined with meticulous research and attention to detail add depth and dimension to a cleverly crafted, multi-layered plot. The writing is both gritty and lyrical, creating a moving, memorable story.
But wait! There's more! Batten's research notes at the end of the book are an absolute gift for history buffs and historical fiction fans.
Guillaume (The Triptych Chronicle, Book Two) by Prue Batten won 1st Place in the CIBA 2017 Chaucer Awards for Early Historical Fiction.