Listen to or download this article: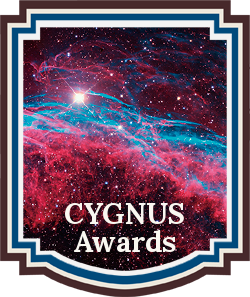 The Cygnus Book Awards recognize emerging new talent and outstanding works in the genre of Science Fiction, Steampunk, Alternative History, and Speculative Fiction. The Cygnus Awards is a genre division of Chanticleer International Book Awards and Novel Competitions (The CIBAs).
Chanticleer International Book Awards is looking for the best books featuring space, time travel, life on other planets, parallel universes, alternate reality, and all the science, technology, major social or environmental changes of the future that author imaginations can dream up for the CYGNUS Book Awards division. Hard Science Fiction, Soft Science Fiction, Apocalyptic Fiction, Cyberpunk, Time Travel, Genetic Modification, Aliens, Super Humans, Interplanetary Travel, and Settlers on the Galactic Frontier, Dystopian, our judges from across North America and the U.K. will put them to the test and choose the best among them.
Congratulations to the 2019 Cygnus Book Awards SHORT LISTERS!

Lawrence Brown – David: Savakerrva, Vol. 1
Mart Sander – The Goddess Of the Devil
Jim Cronin – Aeon Rises
William X. Adams – Intelligent Things
Erick Mars & Mike Wood – A Legacy of Wrath
Richard Mann – Purpose
Brett A. Lawrence – Shadow Seers
Callie Smith and Maura Smith – Fort Snow
Andrew Lucas McIlroy – Earthling
Charis Himeda – CRISPR Evolution
Ian Cross – The Lights of Time
Robert M. Kerns – It Ain't Over…
J. I. Rogers – The Korpes Agenda
Paul Werner – Mustang Bettie
V.L. Arias – The Expiration Date
Adam Boostrom – Athena's Choice
Monica Harte – San Francisco
Rey Clark – Titan Code: Dawn of Genesis
Trever Bierschbach – Embers of Liberty
Tim Cole – Insynnium
Sandra J. Jackson – Playing in the Rain
Samuel Winburn – Ten Directions
Grace Goodwin – Rogue Cyborg
Jacques St-Malo – Cognition
Timothy S. Johnston – The War Beneath
Thomas McDaniel – Rekindled
John Bowie – The Houses of the Curious
Shami Stovall – Star Marque Rising
D G Lamb – The Deepest Cut (Driven to the Hilt Book 1)
Terry Persun – BIOMASS Rewind
N. Matthias Moore – CLOUD 9
Darrell Lee – The Apotheosis
William X. Adams – Reluctant Android
David C. Crowther – City of Drowned Angels
Stephen Martino – The Final Reality
K.N. Salustro – Light Runner
Good luck to all as your works move on the next rounds of judging.
The next round of judging will decide which books move on to the Semifinalist positions for the 2019 CYGNUS Book Awards for Science Fiction novels.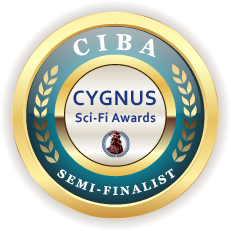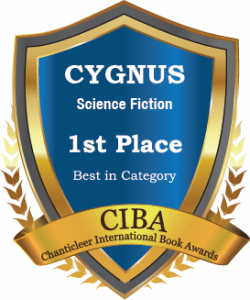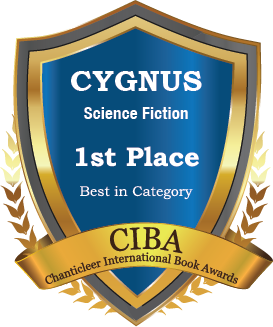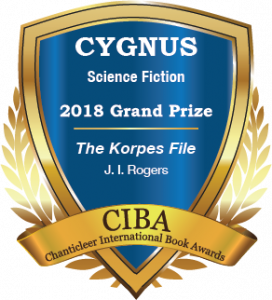 The CYGNUS Grand Prize Winner and the Five First Place Category Position award winners along with the Semi-Finalists will be announced at the April 18th, 2020 Chanticleer International Book Awards Annual Awards Gala, which takes place at the Chanticleer Authors Conference that will be held in Bellingham, Wash.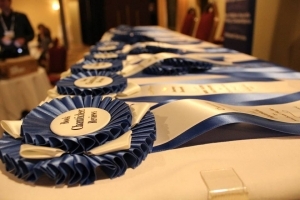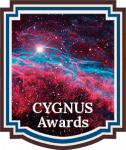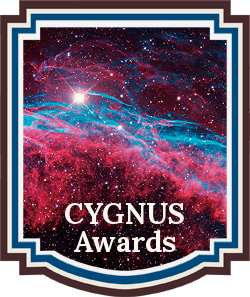 We are now accepting submissions into the 2020 CYGNUS  Awards writing competition. The deadline for submissions is April 30th, 2020. The winners will be announced in April 2021.
Please click here for more information.