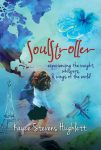 Publisher: WriteLife Publishing (2018)
Buy the book now at:

Amazon
Author's Website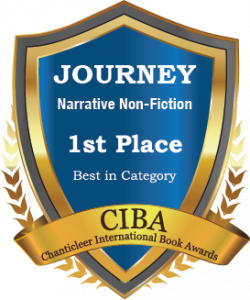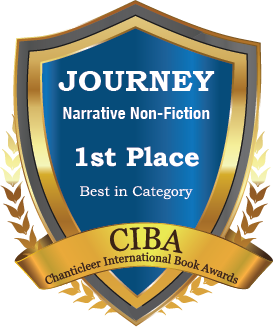 In a creative blend of existential memoir and artful travel journal, Kayce Stevens Hughlett's SoulStroller takes readers along on an adventurous journey of self-discovery. Reminiscent of Elizabeth Gilbert's popular Eat, Pray, Love, Hughlett focuses on family issues, ancestral memories, and dreams explored within the context of personal travels, focusing on the importance of moving beyond our comfort zones.
Here we come to learn that a SoulStroller is a term used for an individual who ventures into the fullest version of their true selves. Guided by intuition and spiritual essence, they stroll through life with a feeling of curiosity, compassion, contentment, and gratitude. Like a pilgrim on a quest, they follow their heart, rather than move ahead with a tourist mentality of set goals and to-do lists.
Raised with the traditional expectations of the "good girl," Hughlett lived the first 30 years of her life within 150 miles of Oklahoma City, an area of white, middle-class, conservatives. The blinders came off when she moved to Seattle. Divorced, and remarried with two children, Hughlett indicates that when everything is FINE, sometimes that refers to the acronym for "fucked up, insecure, neurotic, and exhausted."
It is during a trip to Mexico in search of a therapeutic boarding school for her troubled son that she finds a sense of peace and a firm idea of place as she falls in love with the desert landscape. With the outstretched arms of the saguaro cactus offering a sense of peace, it is in this moment that everything changes.
Hughlett's journeys go far beyond visits to the likes of the Eiffel Tower and Louvre. Whether enjoying the delicacy of an eggplant and cheese sandwich on the banks of the Seine or meeting a charmingly eccentric and her poodle, Hughlett learns to distinguish the essential rhythms of her own life.
Hughlett writes with a comfortable conversational voice that invites readers into her world view; one that she approaches with both exuberance and trepidation. The overall narrative unfolds in a generally chronological sequence, though journal entries and recollections can at times reflect past memories or events.
Insightful words from several authors, poets, scholars, and artists are used to grace the opening of each chapter, including contributions as varied as those of Roald Dahl, Thich Nhat Hanh, Gloria Steinem, and Henry Miller. Mark Twain's quote seems to epitomize the central "SoulStroller" sentiment in "Sail away from the safe harbor. Catch the trade winds in your sails. Explore. Dream. Discover."
Each section of the book concludes with a simple practicum highlighting suggestions for readers to venture into their own SoulStrolling mindset. Exercises range from quiet meditation and writing prompts, to practicing self-kindness and ideas for travels off the beaten path.
While Hughlett considers that her story may be too personal or esoteric for some readers, her work speaks to her positive growth, as her travels and experiences have allowed her to trust her own voice and value the lessons of her own journey. This is a book that strings together individual pearls of wisdom that have universal appeal.
SoulStroller by Kayce Stevens Hughlett won 1st Place in the CIBA 2018 Journey Awards for Narrative Non-Fiction.