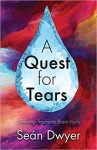 Publisher: Penchant Press International (2019)
Buy the book now at:

Amazon
Author's Website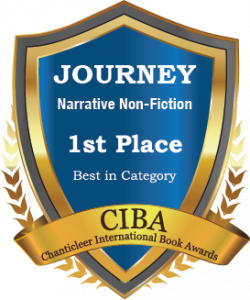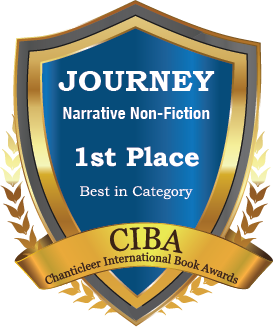 A Quest for Tears is a captivating memoir written four years after Sean Dwyer suffered a Traumatic Brain Injury (TBI) as the result of a rear-end car collision. While such casualties often foster long-term, unpredictable damage and seem a medical mystery, here Dwyer's goal is to share his unique roadmap of struggles and experiences, while also advocating for fellow TBI survivors.
At age fifty-four, Dwyer was a college educator, fluent in Spanish, and a creative writer who had authored two novels and a work of nonfiction. A prolific songwriter, he was also blessed with an excellent memory, supportive of the talent of colleagues, and was always able to display his emotions easily. But in the aftermath of his January 29, 2015 accident, life changed.
Initially diagnosed with whiplash, back sprains, a leg wound, and soft-tissue damage to his arm, subsequent tests revealed a concussion and TBI. Now, in addition to dealing with the expected discomfort of his outer physical injuries, Dwyer was forced to navigate the arduous, mired path of debilitations faced by those dealing with head trauma. From a first-person perspective showcasing determination and resilience, Dwyer journeys through a slow, laborious labyrinth towards recovery. With a touch of wit, he applies the moniker
"Sean 2.0" to his injured self, and like a software upgrade, he begins to explore the new cognitive alterations of his brain.
Dwyer now faces life with an extreme sensitivity to light. Also, there is the absence of the familiar "earworm" that once inspired music and stories. His now quiet brain struggles for words has difficulty reading and lost the sense of musical enjoyment. Minimal laughter and a noticeable inability to shed tears lead him to wonder, "Am I going to be an emotional zombie for the rest of my days?"
Dwyer went from being a man with high regard for hygiene and fashion standards to an individual preferring comfortable attire and choosing vibrant novelty socks that delighted his injured brain. Painful head movements during a simple haircut caused him to eliminate the grooming event for two years. This was the new Dwyer.
Dwyer seeks numerous treatments over several months, from physical therapy and acupuncture to neuropsychologists and craniosacral practitioners. During a visit with a priest, he looked for help from the sacrament of healing. Attending conferences with fellow TBI survivors proves an essential part of his recovery, as he learns progress can still occur well beyond the one-year mark of the initial injury. Lightening the intensity of this autobiographical account, Dwyer distinguishes the one-year "smashiversary" of his accident with a celebration at a local Mexican restaurant. Along with a cathartic, hanging car pinata, a gifted plaque featuring the accident photo Dwyer was always quick to produce in conversation, is humorously preserved with the fitting caption "stronger than steel."
Dwyer never hesitates to acknowledge the much-needed understanding and support he received from his wife and family, the medical community, and a vast tribe of friends, students, and colleagues. Mock classroom set-ups helped him acclimate to possibilities for teaching, while fellow writers proved compassionate in fueling his need to find new pathways for creative expression. Dwyer weaves poignant moments throughout his story, including an unexpected conversation with a wheelchair-bound boy who inspired him to push through his newfound obstacles. He also highlights the guiding force of his beloved elder feline companion, Sophie, who proved the utmost source of comfort throughout his ordeal.
Written primarily as a resource for TBI survivors, their caregivers, and members of the medical community who often fail to distinguish the difference between intelligence and brain health, Dwyer's A Quest For Tears is a remarkable achievement. Ultimately it proves a positive affirmation of the human spirit, focusing on the ability to learn and adapt when faced with the unique challenges brought on by sudden brain injury — a powerful and inspiring read.
A Quest for Tears won First Place in the CIBA 2018 Journey Awards for Memoir/Biographical works.