Listen to or download this article: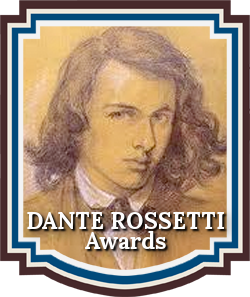 The Dante Rossetti Book Awards recognize emerging new talent and outstanding works in Young Adult Fiction. The Dante Rossetti Book Awards is a genre division of the Chanticleer International Book Awards (#CIBAs).
Named in honor of the British poet & painter Dante Gabriel Rossetti who founded the Pre-Ralphaelite Brotherhood in 1848.
Chanticleer International Book Awards is looking for the best books featuring stories of all shapes and sizes written to an audience between the ages of about twelve to eighteen (imaginary or real). Science Fiction, Fantasy, Dystopian, Mystery, Paranormal, Historical, Romance, Literary, we will put them to the test to discover the best.

These titles have moved forward in the judging rounds from SLUSH pile to the 2019 Dante Rossetti Book Awards LONG LIST and now have progressed to the 2019 SHORTLIST.
Congratulations to the 2019 Dante Rossetti Shortlisters! 
Navya Sarikonda – The Enchanters' Child
J.A. Roth – When The Bee Stings
Veronica Myers – Winter's Progeny
Zachary Ryan – High School Queens
Julieanne Lynch – Beneath the Lighthouse
Jacinta Jade – Change of Darkness
Kelly Watt – The India Diaries: Book One Tiger's Rock
J. Taylor Baker – The Cardorian Complex
Glen Sobey – No Fences in Alaska
Jan Von Schleh – But Not Forever
Michelle Rene – Manufactured Witches
Nancy Thorne – Victorian Town
Ted Neill – Jamhuri, Njambi & Fighting Zombies
A. Cort Sinnes – Quicksilver
Leslea Wahl – Where You Lead
C.R. Stewart – Britfield and the Lost Crown
Susan Brown – Twelve
J.T. Blossom – The Tunes of Lenore
James M Roberts – The Crossroads of Logan Michaels
Sandra L Rostirolla – Cecilia Futuris
Kristina Bak – Nowever
Zachry Wheeler – Max and the Multiverse
V. A. Givens – Sealed with a Twist
Tom Edwards – The Honourable Catherine
Michael Bialys – The Chronicles of the Virago: Book I The Novus
David Patneaude – Fast Backward
John Middleton – Dillion & The Curse of Arminius
Good luck to all! 
Which of these works will move forward in the judging rounds for the 2019 Dante Rossetti  Book Awards for Young Adult Fiction?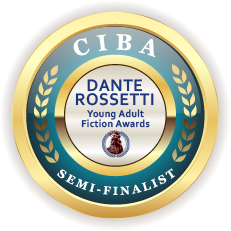 These entries are now in competition for 2019 Dante Rossetti Semi-Finalists positions. Semi-Finalists will be announced and recognized at the CAC20 banquet and ceremony. The First Place Category Winners, along with the CIBA Division Grand Prize winners, will be selected from the 16 CIBA divisions Semi-Finalists. We will announce the 1st Place Category winners and Grand Prize Division Winners at the CIBAs Banquet and Ceremony on Saturday, April 18th, 2020 at the luxurious Hotel Bellwether in Bellingham, Wash.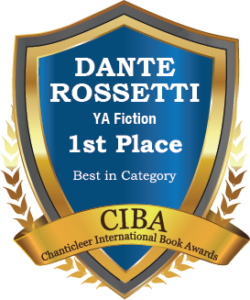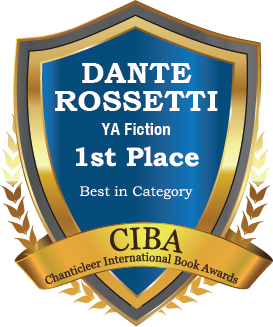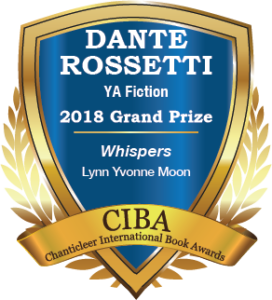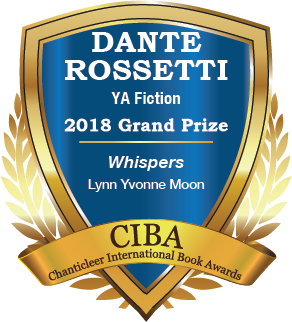 We are now accepting entries into the 2020 Dante Rossetti Book Awards for YA Fiction. 
As always, please contact us at Chanticleer@ChantiReviews.com with any questions, concerns, or suggestions!