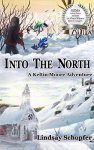 Publisher: Createspace IPP (2017)
Buy the book now at:

Amazon
Author's Website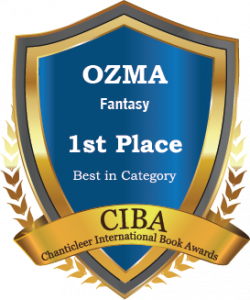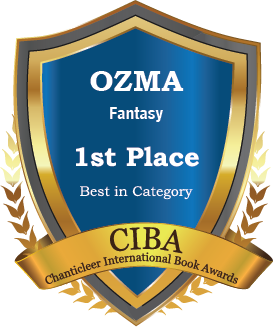 If Jack London had written about hunting fantastic beasts in a fantasy-tinged "Great White North" during a gold rush, instead of real animals in the Klondike, he'd have created a hunter like Keltin Moore and a beast like the Ghost of Lost Tap.
The adventures of Keltin Moore read a lot like London's best adventure stories, only written as if they were inspired by Larry Correia's Monster Hunter International series. The combination leads to a chilling story (in more ways than one) about a professional beast hunter and his companions on a quest to make some money and save a town from a beast that no one has survived. Still, everyone has seen the aftermath of its depredations.
They call it the Ghost of Lost Tap because it moves like a ghost. Or something supernatural. And no one has been able to catch it, certainly not the little band of shakedown artists calling themselves the Hunter Guild that has sprung up in the ramshackle boomtown of Lost Tap.
The story focuses on the character of Keltin Moore, the last of a long and storied family of professional beast hunters. Keltin learned his trade at his father's knee, and like his father, is used to hunting alone. But in his second adventure, he is traveling with an apprentice, young Jaylocke, who needs to learn a trade to earn his place as an adult among his own people.
In Lost Tap, Keltin and Jaylocke band together with old friends that they fought with in the first book of Keltin's adventures, The Beast Hunter. While they hunt the "Ghost," Keltin finds himself meditating on the nature of leadership, his need to be alone versus his understanding that he needs others to bring down this unstoppable beast, and his feelings of responsibility to those under his care – and in his heart.
Keltin is a fascinating character. This second installment of the series provides a thoughtful and thought-provoking perspective on his profession, his responsibilities as a leader, and his desire to save people, often from their own mistakes.
At the same time, the world that Keltin inhabits, as much as it will remind readers of London's tales of the Klondike, is a fantasy world and not London's historical one. Except for the beasts themselves, with atypical and strangely asymmetric biology, there is little magic in this world or not that is seen in this story.
Beasts are killed with guns, not spells. No matter how unnatural they seem, a bullet to the brain, once Keltin manages to determine where a beast's brain actually is, kills them just fine. But the places Keltin refers to, and the sentient nonhumans that he meets and befriends, remind the reader that this is a different world with its own history.
While these reminders are not enough to make the reader feel they have missed too much by starting with this second book in the series, they do serve to tease the reader that there are stories yet to be told. We love this adventure/fantasy so much, we happily recommend readers to start with the first book in the series and then move on.
Into the North: A Keltin Moore Adventure by Lindsay Schopfer is such a terrific story on its own that readers will feel compelled to pick up the other stories just to catch up on all the action! Highly recommended.
Into the North: A Keltin Moore Adventure won First Place in the CIBA 2018 OZMA Awards for Fantasy Fiction.