Listen to or download this article: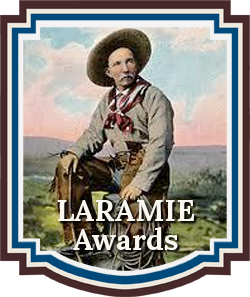 The Laramie Book Awards recognize emerging new talent and outstanding works in the Americana / Western, Pioneer, Civil War, Frontier, and First Nations Novels. The Laramie Book Awards is a division of the Chanticleer International Book Awards.
Chanticleer Book Reviews is looking for the best books featuring cowboys, the wild west, pioneering, civil war, and early North American History, we will put them to the test and choose the best among them.
These titles have moved forward in the judging rounds from SLUSH pile to the 2019 Laramie Book Awards LONG LIST and have now progressed to the 2019 SHORTLIST. The ShortListers' works will compete for the Semi-Finalists positions. Semi-Finalists will be announced and recognized at the CAC20 banquet and ceremony. The First Place Category Winners, along with the CIBA Division Grand Prize winners, will be selected from the 16 CIBA divisions Semi-Finalists. We will announce the 1st Place Category winners and Grand Prize Division Winners at the CIBAs Banquet and Ceremony on Saturday, April 18th, 2020 at the luxurious Hotel Bellwether in Bellingham, Wash.

These titles are in the running for the SHORT LIST of the 2019 LARAMIE Book Awards for Western Fiction. Good luck to all as your works move on to the next rounds of judging.
Bert Entwistle – Leftover Soldiers – Life on the Western Frontier   
E. Alan Fleischauer – Rescued  
Rhonda Frankhouser – Escape from Ruby's Ranch   
Kit Sergeant – Underground: Traitors and Spies in Lincoln's War   
J. R. Collins – Spirit of the Rabbit Place 
Gerald L. Guy – Chasing Gold  
John West –  Marshallville
Lynwood Kelly – The Gamble: Lost Treasures   
David Fitz-Gerald – Wanders Far-An Unlikely Hero's Journey 
Hayley Stone – Make Me No Grave: A Weird West Novel
Gerald L. Guy – Chasing the Past
John Hansen – The Outfit   
Eileen Charbonneau – Seven Aprils     
Donna L.H. Smith – Meghan's Choice
Juliette Douglas – Bed of Conspiracy 
Nina Romano – The Girl Who Loved Cayo Bradley 
Donna L.H. Smith – Meghan's Choice
Mike H. Mizrahi – The Unnamed Girl (The Woodard Chronicles)  
Suanne Schafer – A Different Kind of Fire 
Which of these works will move forward in the judging rounds for the 2019 LARAMIE Book Awards for Western Fiction?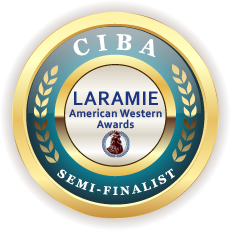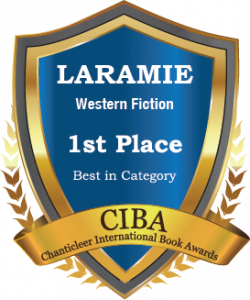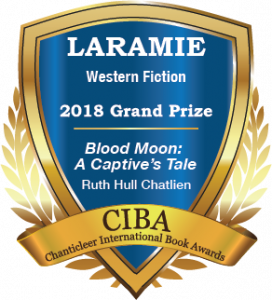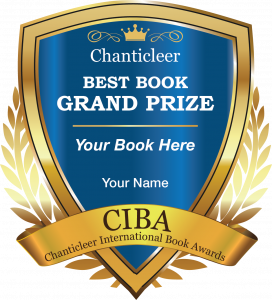 The 16 divisions of the 2019 CIBAs' Grand Prize Winners and the Five First Place Category Position award winners along with recognizing the Semi-Finalists will be announced at the April 18th, 2020 Chanticleer International Book Awards Annual Awards Gala, which takes place at the Chanticleer Authors Conference that will be held in Bellingham, Wash. 
We are now accepting submissions into the 2020 LARAMIE Book Awards for pre-1750s Western Fiction. The deadline for submissions is July 30, 2020. The  2020 winners will be announced in April 2021.
As always, please contact us at Chanticleer@ChantiReviews.com with any questions, concerns, or suggestions!