Listen to or download this article: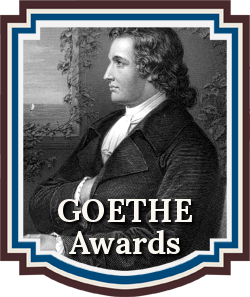 The Goethe Book Awards recognize emerging new talent in post-1750s Historical Fiction. The Goethe Book Awards is a division of the Chanticleer International Book Awards (The CIBAs).
The Goethe Book Awards competition is named for Johann Wolfgang von Goethe who was born at the dawn of the new era of enlightenment on August 28, 1749.
Chanticleer International Book Awards is looking for the best books featuring Late Period Historical Fiction. Regency, Victorian,18th Century, 19th Century, 20th Century, World and other wars, history of non-western cultures, set after the 1750s, we will put them to the test and choose the best among them.
These titles have moved forward in the judging rounds from SLUSH pile to the 2019 Goethe Book Awards LONG LIST and have now progressed to the 2019 SHORTLIST.  

The 2019 Shortlist for the Goethe Book Awards
James Anderson O'Neal – Riley and the Great War   
James Anderson O'Neal – Riley and the Roaring Twenties  
Vanda Writer – Paris, Adrift   
Lori Swerda – Star-Spangled Scandal    
Kari Bovee – Peccadillo at the Palace   
Kari Bovee – Girl with a Gun   
Kari Bovee – Grace in the Wings  
PJ Devlin – Wissahickon Souls  
John Hansen – Hard Times   
Patricia Suprenant – Journey to the Isle of Devils  
GS Johnston – Sweet Bitter Cane  
Lee Hutch – So Others May Live    
Mike Jordan – The Runner  
Lisa Braver Moss – SHRUG: A Novel   
Sandra Wagner-Wright – Two Coins: A Biographical Novel  
J.G. Schwartz – The Pearl Harbor Conspiracy  
Marilyn Pemberton – The Jewel Garden 
Rebecca Rosenberg – The Secret Life of Mrs. London 
Marina Osipova – How Dare The Birds Sing  6.10
These titles are in the running for the Semi-Finalists of the 2019 Goethe  Book Awards for post-1750s Historical Fiction.
The ShortListers' works will compete for the Semi-Finalists positions.

 

Semi-Finalists will be announced and recognized at the CAC20 banquet and ceremony. The First Place Category Winners, along with the CIBA Division Grand Prize winners, will be selected from the 16 CIBA divisions Semi-Finalists. We will announce the 1st Place Category winners and Grand Prize Division Winners at the CIBAs Banquet and Ceremony on Saturday, April 18th, 2020 at the luxurious Hotel Bellwether in Bellingham, Wash. 
Good luck to all as your works move on to the next rounds of judging.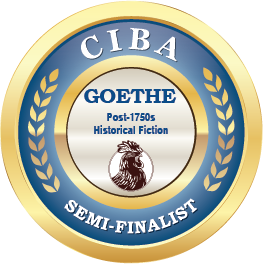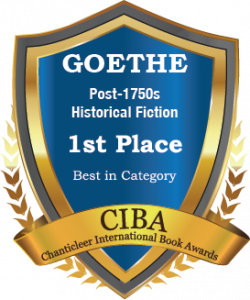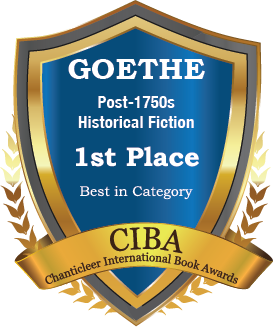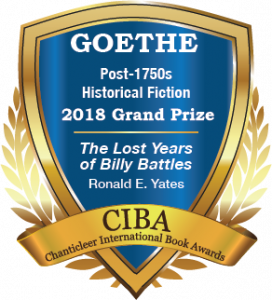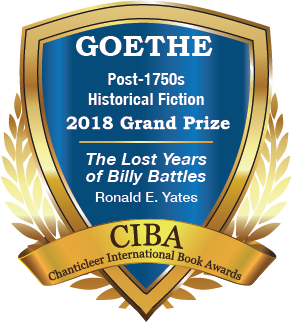 The 16 divisions of the 2019 CIBAs' Grand Prize Winners and the Five First Place Category Position award winners along with recognizing the Semi-Finalists will be announced at the April 18th, 2020 Chanticleer International Book Awards Annual Awards Gala, which takes place at the Chanticleer Authors Conference that will be held in Bellingham, Wash.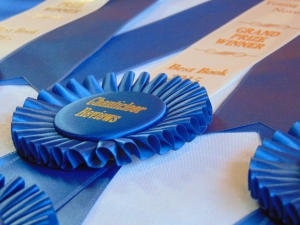 We are now accepting submissions into the 2020 Goethe Book Awards for post-1750s Historical Fiction. The deadline for submissions is June 30, 2020. The  2020 winners will be announced in April 2021.