Listen to or download this article: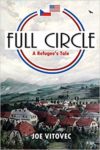 Publisher: CzechMate; 1 edition (2015)
Buy the book now at:

Amazon
Author's Website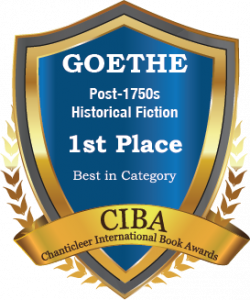 In the prologue of this lucid and gripping novel, Joe Vitovec notes that although Full Circle, A Refugee's Tale is fiction, he "attempts to acquaint the reader with some of the locales and events that made this period so memorable, and leave a record for those who may one day wish to revisit the past." He has done an extraordinary job with this literary recreation of the experiences of the "displaced persons" following World War II.
Vitovec takes the reader on a journey that begins with a boy in 1938 in a small town in Czechoslovakia and ends some fifty years later with that boy, now a middle-aged man, returning to his childhood home. What transpires in the intervening years is the heart of this politically and emotionally complex story, one with which many will be able to relate, while others will learn from and perhaps consider the current global refugee crisis with fresh insights and compassion. It is not a tale any reader will likely forget.
Jan Neuman is only eight when the men of his village leave for a military encampment and prepare to fight the Nazis who have invaded their lands. They never get the chance. As decreed by the Munich Conference, this area of Czechoslovakia is handed over to Hitler and made a German protectorate. The townspeople feel demoralized and live in constant terror that the Germans will arrest them for showing the slightest loyalty to their ousted leader or native culture. They endure degradations, subsisting on soup bones and potatoes, and Jan's father, the town's tailor, is made to sew Nazi uniforms.
Years pass, and finally, the Allied invasion buoys their spirits and hopes. One miraculous day, there are American soldiers in town, happy to share cigarettes and peanut butter, and make friends with the locals. Jan, a teenager, views the Americans as "bordering on godlike," as does everyone in the village. This euphoric time is short-lived, however, with the departure of the liberating soldiers and arrival of the Russians, followed by a communist coup. The communists are eager to make arrests, and the townspeople become fearful and distrustful of one another.
As a student who works on a political newspaper, Jan is brought to the communists' attention and will likely be arrested. When he hears of a resistance army being formed elsewhere, he stealthily leaves town with his friends. However, just as their fathers were denied the chance to fight, Jan and his friends discover that the resistance military base is in fact a refugee camp in Regensburg. Although it's technically an American camp, it is run by Germans. He and his friends are told, "As refugees, you have no citizenship status, no rights." Conditions are harsh, the camp overcrowded with Poles, Russians, Ukrainians, and Czechs. Morale is exceedingly low as people wait to see where they'll be sent next. Although everyone wants to go to America, there are no fast or direct routes. Indeed, Jan's refugee life has just begun.
Like so many others, Jan must attempt to rebuild his life again and again. Over the next two years, he will travel from camp to camp, make an ill attempt to join the French Foreign Legion, experience a devastating low outside the sewers of Paris, fall in love, and finally sail to America where his troubles are far from over.
Vitovec delivers a riveting story in beautiful and poignant prose, reminding us that the impact of war can be total, even for those who never set foot on a battlefield. Political losses hurt people deeply, but the loss of sense of self is endlessly tragic. Displacement is not just a geographic issue, but a psychological one. How much of our identity is built on where we are from? Who are we if we belong to no country? Imagine, if you can, owning nothing but memories, memories of a time and place, of a people who used to belong to a country and spoke its language. Imagine every identifying detail scrubbed from you, the only thing that motivates you is the instinct to stay alive. For years, the existence of the displaced boiled down to just that – a place to lay their heads at night, bread to keep their stomachs from aching, and perhaps the tiniest glimmer of hope that they were y headed somewhere that wasn't yet another refugee camp, a place they would one day call home.
A book for political leaders, teachers, students, and anyone with a desire to not repeat the past. It's a book that serves to remind us of what we have and what can be taken from us at a moment's notice.
Full Circle, A Refugee's Tale by Joseph Vitovec won First in Category in the CIBAs 2018 Goethe Awards for Late Historical Fiction.