Listen to or download this article: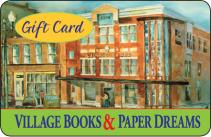 How to increase SALES of your books in brick and mortar bookseller stores
Part 2 of Kiffer Brown's
Sell More Books During the Holiday Gift Shopping Season 
Perhaps you are thinking, "But Kiffer, it is December 15th! Isn't it too late to do anything about this holiday season?"
And, I would have to reply, "No, it isn't dear Chanticleerian. It is is just in the nick of time because of GIFT CARDS!"
GIFT CARDS and GIFT CERTIFICATES (some useful information)
More than

35 billion dollars

 

(billion, not million!) are spent on

 

GIFT CARDS each year

 

for the Holiday Season.

Gift cards topped all other potential presents, including jewelry, clothing, books, movies, music, electronics and sporting goods. National Retail Federation report. 

Gift cards are the most popular items on wish lists — 13 years straight.
The majority of recipients of these GIFT CARDS

 

do not begin shopping with them until Dec. 26th.
Gift Cards have extended the

 

Buying Season all the way through the month of January into mid-February. 
Btw, We LOVE LOVE LOVE Indie Booksellers!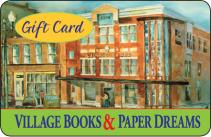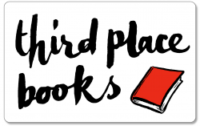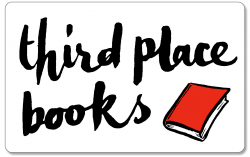 and YES, even AMAZON has brick and mortar stores — the tech giant is approaching 600 physical retail locations across the U.S. according to GeekWire research.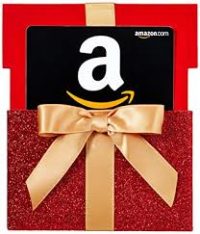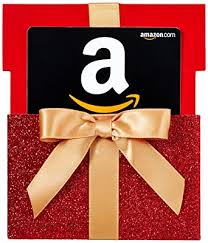 Make sure that some of those $35 billion in GIFT CARDS are used to purchase YOUR BOOKS! 
Quick and Easy Tips to Get Your Books Ready for the Biggest Book Buying Season of the Year
Here is a Handy Checklist for Brick and Mortar stores where your books are for sale.
These Point of Sale items can make a huge difference in book sales!
It seems obvious, but make sure that wherever you have your books for sale or on consignment have them IN-STOCK. (yes, I am yelling here)
NEXT — make sure to promote in social media wherever your books are for sale and TAG the store/shop/bookseller. Be sure to use a photo of the shop and its location.
Promote your book's cover and genre and tag the merchant again on social media.
If you can, make sure that your books have book stickers on them for any awards or kudos.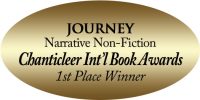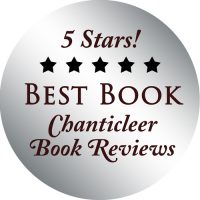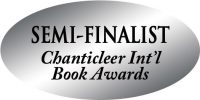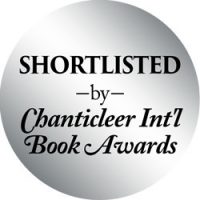 Does your book have Shelf Talkers wherever they are for sale?
If you have a series or other books, does each one of your books have a "bookmark" inside with all of your books listed?
Does this bookmark have your website and social media handles printed on it? If not, get on it — you can print your own at your local copy shop.
You can even add an invite to visit your website/blog to win prizes
In your next printing, make sure that at the end you include an invitation to visit your website/blogpost/social media posts for

more information
a chance to win free prizes
for advance notifications of your next book
to have a character named after the reader
Book Club benefits (visit in person, SKYPE, questions for discussion)

But for now, you can have these printed off and slip them into the books — they should not be bigger than the book. Remember, this is a surprise for the reader to find and must not add to "clutter" the book.
If you don't live close to the booksellers selling your books, see if any of your street team members, family, friends, or other authors (you know, the ones that you are cross-promoting with) if they would stop by the shops in their neighborhoods and help implement the P-O-S plan. Make sure that they have a letter from you (they can print it out if you email it to them).  Have your "street team" introduce themselves to the shop's staff and explain what is going on.
AND now is a good time to schedule your author events for 2020 wherever your books are sale.
Remember — Help the Bookseller Sell Your Books!
Good Manners for Point of Sale Tips
Use magic tape (and carry it with you) so that you will not gum up the store's shelves with shelf-talkers — and you don't have to ask the staff to take time to look for some for you.
If the staff is busy, consider coming back at a later time. The holidays are a "make or break" season for most small brick and mortar stores so you don't want to impede the staff from making sales and helping customers during this crucial time. [This is a pet peeve with booksellers about authors #justsaying]
If your books are "shop-worn" ask about exchanging them out for fresh new books.
Offer to help out-of-the-area authors with the books that are for sale in your neighborhood. Connect and reach out!
REPEAT. RESTOCK. RE-POST. REMIND. 
Remember the GIFT CARD buying season stretches into mid-February.
Take advantage of this busiest season of the year and help your bookseller sell more of your books. 
Handy Links
Part One of this Two-Part Series — Selling More Books ONLINE
https://www.chantireviews.com/2019/12/08/sell-more-books-during-the-holiday-gift-shopping-season-a-checklist-by-kiffer-brown-part-1-online-selling-platforms/
Now make sure that some of 35 billion dollars on Holiday Gift Cards are used to purchase YOUR BOOKS!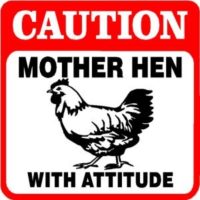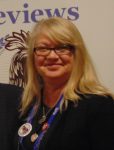 That would be me, Kiffer Brown–Mother Hen and Head Hen at Chanticleer Reviews.
Happy Holidays from the Chanticleer Team! 
Speaking of Gift Certificates, did you know that we offer them for Chanticleer Reviews services? We do! Click here for more information about Gift Certificates
Chanticleer Reviews Gift Certificates make great gifts for the writer in your life!
And we are offering a 15% discount on all gift certificate purchases from now until December 31, 2019. And we can mail them out in fancy gift boxes anywhere in the U.S.A.
If the recipient lives abroad, we will send out a fancy email with the gift certificate embedded in the email along with an access code.
Gift Certificates may be used for any Chanticleer Service or Product. 
Use this code upon checkout to receive the 15% discount     GCTGIANAT       Look For the Redeem Your Coupon link under the checkout TOTAL amount.
Click here for more info and to checkout.