Listen to or download this article: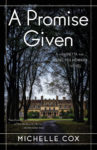 Publisher: She Writes Press (2018)
Buy the book now at:

Amazon
Author's Website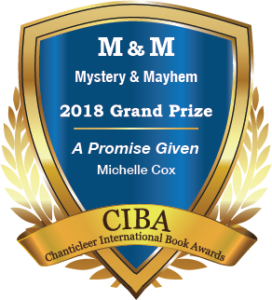 When a much-anticipated wedding is in the works, but family complications and entanglements threaten the celebration, when is love A Promise Given, and when is it a compromise taken?
Amidst tribulations of friends and family, the smart and beautiful Henrietta, and the intense Inspector Clive Howard say, "I do." Now the loving couple will learn how to be Mr. and Mrs. Howard on their honeymoon in England with his relatives at Castle Linley, where intrigue and mystery await their arrival.
This third book in the Henrietta and Inspector Howard series celebrates the happy couple's lavish wedding day on October 19, 1935. All is not calm or peaceful, however. The big day finds Henrietta's mother and younger siblings uneasily settled in a new house in Palmer Square. Wedding jitters are magnified as the lovely bride-to-be uncovers concerning stories and disconcerting marriage advice from friends and relatives. There is a question whether Henrietta's Ma will even attend the ceremony, and what will be the outcome as Stan shifts his unrequited feelings for Henrietta to her sister Elsie?
The newlyweds attempt to leave troub
les miles behind when they set sail for a honeymoon in the rolling green hillsides of England at Castle Linley. They're hosted by the Inspector's relatives who welcome Clive and Henrietta with open arms. As she gets to know his English family, Henrietta ponders the long journey she's taken since she first met the Inspector. In the meantime, Clive views some alarming changes to the castle, to the family, and even to the staff. Just as the news spreads through the town that a man has been murdered, Clive becomes aware of mysterious comings and goings of his cousin Wallace. Will the newlyweds investigate together? What secrets are waiting to be uncovered – and how will the family react?
This romantic novel evokes a sensual aura that embraces and warms the reader. The setting is authentically historic. The story gives a new slant to the timeless question of whether the beauty of true love indeed conquers all. It explores what happens to those who don't find love, and to those who compromise. Beyond the happily ever after wedding, A Promise Given follows two individuals into the challenges of starting a life together, while delving into a murder mystery that threatens to undermine their own family.
A Promise Given by Michelle Cox won the CIBA 2018 Grand Prize in the Mystery & Mayhem Awards.