Listen to or download this article: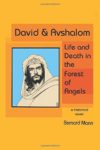 Publisher: Independently Published (2018)
Buy the book now at:

Amazon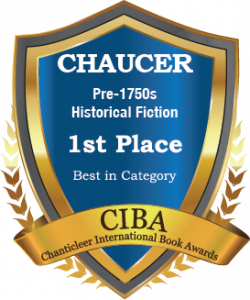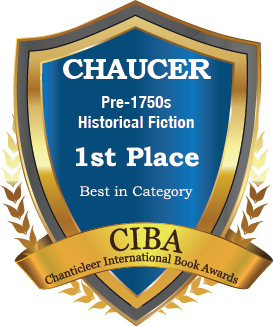 Debut novelist Bernard Mann has diligently researched a wide-ranging saga centered on the life, loves, songs, and struggles of King David, a central figure in the Old Testament and author of the Book of Psalms.
The tale begins at a crucial stage of David's life as he is escaping the wrath of King Saul. Once a father-figure to the former shepherd boy, Saul's view of David sours when the majority of his subjects begin to revere David over him. David flees with a small band of loyal stalwarts. He is still a fast friend to Saul's son and likely successor, Jonathan, and is married to Saul's daughter Maacah. Moreover, he still holds fast to his faith in God and continues to compose poems and songs in praise of Him. When both Saul and Jonathan perish in battle, David takes up the struggle, amasses an army, receives the crown, and seizes the city of Jerusalem, making it the seat of Israelite power.
The title, David and Avshalom, is reflective of the King's sin of infidelity and murder. David lusts after his general's wife. He sends the soldier to the front line of battle with a cryptic deadly message so he can take Batsheva as his lover and wife. David loses two precious sons, one of them his beloved Avshalom (often spelled "Absalom") whom he had hoped to crown as his successor.
The details of King David's life, as told in the Bible, are generally accepted. Mann includes augmented material in this lengthy portrait of one of history's most significant players, whose actions in the restoration of the city of Jerusalem impact the region today. Portions of psalms (poetry/songs) speckle the narrative, put in place as the inspiration to critical junctures in the King's life, such as the death of Samuel or the conquest of Goliath.
One aspect of David's personality that Mann stresses is his respect for women. Calling together numerous scribes to begin recording his people's history, David is introduced to the works of Judith and includes them and the writings of other women in the endeavor. Here is a king who contradicts the standard practices of the day and honors his daughters equally with his sons.
An international architecture expert, Mann pieced David's exploits together by drawing on several books of the Bible – Samuel I and II, Joshua, Kings I, Chronicles I, and Psalms. He describes his book as "presented in fictional fabric" while assuring the reader of its scholarly sources and attributions. He has included some lesser-known facts about his main character – alliances, weaponry, and, again, the belief in the equality of women. Mann proclaims, "… David…was cast by the Lord in a different mold than that of any other man."
The result? Mann delivers smart text, worthy of study, as well as a lively plot capable of engaging thoughtful readers. His prose is rich and his imagination equally so, as he brings King David back to life in a fresh way sure to invite attention and appreciation.
David and Avshalom:  Life and Death in the Forest of Angels won First Place in the 2018 CIBAs, Chaucer Awards for Early Historical Fiction.