Listen to or download this article: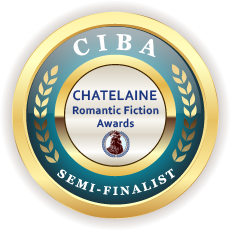 The CHATELAINE Book Awards recognize emerging new talent and outstanding works in the genre of Romantic Fiction and Women's Fiction. The Chatelaine Book Awards is a genre division of Chanticleer International Book Awards ( The #CIBAs).
Chanticleer International Book Awards is looking for the best new books featuring romantic themes and adventures of the heart, historical love affairs, perhaps a little steamy romance, and stories that appeal especially to fans of affairs of the heart to compete in the Chatelaine Book Awards (the CIBAs).
These titles have moved forward in the judging rounds from SLUSH pile to the LONG LIST to the CHATELAINE Shortlist and have now advanced to the CHATELAINE Semi-Finalists positions. Semi-Finalists will be recognized at the 2020 Chanticleer Authors Conference and the 2019 CIBA banquet and ceremony. The First Place Category Winners, along with the CIBA Division Grand Prize winners, will be selected from the 16 CIBA divisions Semi-Finalists. We will announce the 1st Place Category winners and Grand Prize Division Winners at the CIBAs Banquet and Ceremony on Saturday, April 18th, 2020 at the luxurious Hotel Bellwether in Bellingham, Wash.

Congratulations to the 2019 CHATELAINE Awards for Romantic Fiction and  Women's Fiction Semi-Finalists
Karen Fitzpatrick – After the Rain
J.P. Kenna – Toward a Terrible Freedom
Jule Selbo – Find Me in Florence
Gail Avery Halverson – The Skeptical Physick
Carolyn Haley – Wild Heart
Catherine Tinley – The Captain's Disgraced Lady
Catherine Tinley – The Earl's Runaway Governess
Kate Vale – No Dates for Elaine
Ellen Notbohm – The River by Starlight
Joanne Jaytanie – Salvaging Truth, Hunters & Seekers, Book 1
Barb Warner Deane – And Then There Was You
Elizabeth Crowens – Dear Bernie, I'm Glad You're Dead
Pat Wahler – On a City Street
Heather Novak – Headlights, Dipsticks, & My Ex's Brother
Heather Novak – Fire Trucks, Garter Belts, & My Perfect Ex
Ernesto H Lee – Walk With Me, One Hundred Days of Crazy
T.K. Conklin – Promise of Tomorrow
T.K. Conklin – Threads of Passion
Kari Bovee – Grace in the Wings
Anita Crocus – The Sicilian Love Song
Eileen Charbonneau – Seven Aprils
Michelle Cox – A Veil Removed
Patricia Suprenant – Journey to the Isle of Devils  
Mike Owens – Daisy's Choice
Paullett Golden – The Earl and The Enchantress
L.E. Rico – Mischief and Mayhem
Good luck to all as your works move on to the next rounds of judging.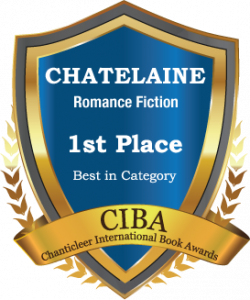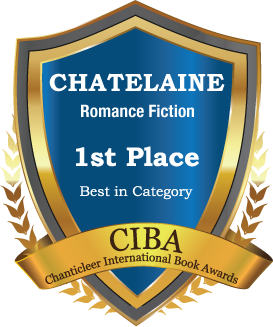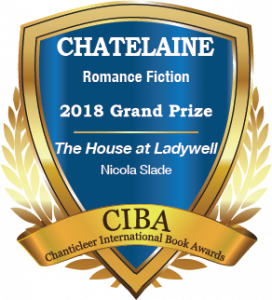 The 16 divisions of the 2019 CIBAs' Grand Prize Winners and the Five First Place Category Position award winners along with recognizing the Semi-Finalists will be announced at the April 18th, 2020 Chanticleer International Book Awards Annual Awards Gala, which takes place at the Chanticleer Authors Conference that will be held in Bellingham, Wash.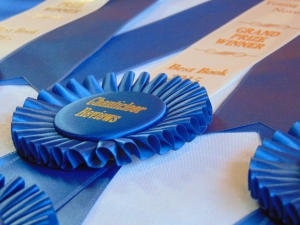 We are now accepting entries into the 2020 Chatelaine Book Awards. Winners to be announced TBD April 2021.