Listen to or download this article: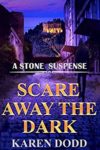 Publisher: Pegasus Press (2018)
Buy the book now at:

Amazon
Author's Website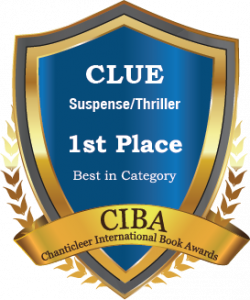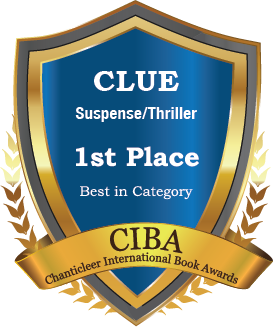 Scare Away the Dark raises the bar for exciting suspense stories as Jordan Stone, a young millennial who has made it as the top newspaper investigative journalist in Vancouver B.C., traverses dark physical and psychological landscapes on what becomes a life or death mission. On this journey, she encounters characters for whom human life is cheap, evil deeds are part of doing business, and revenge is an art form.
Lured by the promise of information about the whereabouts of her parents who seem to have disappeared from a witness protection program, Jordan passes up Friday evening happy hour at a pub with her coworkers in favor of a clandestine meeting with a long-time confidential informant. She has no inkling, as she drives for more than an hour through pelting rain to the agreed-upon rendezvous site, that her life is about to change forever.
Jordan meets, rather than her trusted tipster, a stranger with a different agenda. He's a perverted monster who abducts Jordan, holds her captive in a remote underground bunker, and abuses her in unthinkable ways for what seems like forever.
Fifteen days later, the traumatized Jordan is discovered and rescued by the RCMP. One of her rescuers, Inspector J.J. Quinn, aggravates Jordan by persistently following up on her kidnapping. When she can't remember details, he pushes her to face her demons—urges her to undergo hypnotism and therapy to unlock her memories.
After a subsequent attempt on her life, and reluctantly beginning victim therapy, Jordan takes a leave of absence from the newspaper to rethink her future. Assisted by her long-time friend and research assistant, Rachel Sommers, and former inspector Quinn, newly minted as a private investigator, she seeks to learn why she became a target in the first place. As she continues to pursue what she was working on before her abduction, an investigative piece about an Italian crime family and its far-reaching tentacles, little does she suspect that these two pursuits connect in the most inconceivable ways.
Scare Away the Dark at times leans heavily on backstory information from Dodd's previous book, Deadly Switch, which tends to slow the pace and is sometimes confusing. However, Dodd offsets this by coupling the stuff of contemporary headlines—man-made plagues of criminal activities and the power of true love—with meticulously reimagined settings, multi-dimensional characters, and complex sub-plots, to create an engaging romantic thriller.
With an ending that comes out of left field, Scare Away the Dark leaves the reader with a gasp and ready for what happens next. Caution: Read with the lights on and the doors locked!
Scare Away the Dark won first place in the CIBA 2018 CLUE Awards for Suspense and Thriller novels.