Listen to or download this article: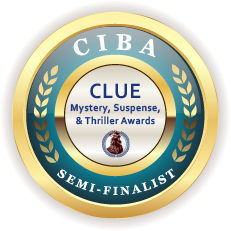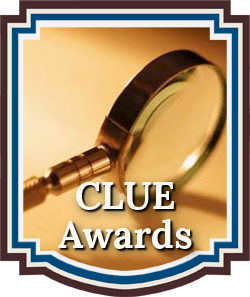 The CLUE Book Awards recognize emerging new talent and outstanding works in the genre of Suspense and Thriller Fiction. The Clue Book Awards is a division of the Chanticleer International Book Awards (The #CIBAs).
Chanticleer International Book Awards is seeking the best books featuring suspense, thrilling adventure, detective work, private eye, police procedural, and crime-solving, we will put them to the test to discover the best! (For lighter-hearted Mystery and Classic Cozy Mysteries please check out our Mystery & Mayhem Awards).
These titles have moved forward in the judging rounds from SLUSH pile to the 2019 LONG LIST to the CLUE Shortlist and have now advanced to the CLUE Semi-Finalists positions. Semi-Finalists will be recognized at the 2020 Chanticleer Authors Conference and the 2019 CIBA banquet and ceremony. The First Place Category Winners, along with the CIBA Division Grand Prize winners, will be selected from the 16 CIBA divisions Semi-Finalists. We will announce the 1st Place Category winners and Grand Prize Division Winners at the CIBAs Banquet and Ceremony on Saturday, April 18th, 2020 at the luxurious Hotel Bellwether in Bellingham, Wash.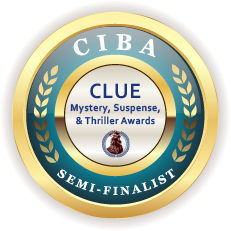 Congratulations to all of the 2019 CLUE Book Awards for Suspense & Thriller Fiction Semi-Finalists

J.J. Clarke – Dared to Return
RIP Converse – Maelstrom Part One
L. J. Martin – The Blue Pearl
Nancy Adair – RABYA
J.P. Kenna – Joel Emmanuel
J.P. Kenna – Toward a Terrible Freedom
Lonna Enox – Untold Agony  
Stephen F. Frost – The Alaskan Alibi
Russell Heath – Rinn's Crossing
John W Feist – Blind Trust
Liese Sherwood-Fabre – The Adventure of the Murdered Midwife
Richard Conrath – Blood Moon Rising
Marian Exall – A Splintered Step
Joanne Jaytanie – Salvaging Truth, Hunters & Seekers, Book 1
Edgar Swamp – Amber Hollow
Janet K. Shawgo – Legacy of Lies
Maureen Joyce Connolly – Little Lovely Things
Melodie Hernandez – Forgotten Rage
Chris Norbury – Straight River
Barb Warner Deane – And Then There Was You
V. & D. Povall – Jackal in the Mirror
Matt Witten – The Necklace
M. J. Simms-Maddox – Mystery in Harare
Michelle Cox – A Veil Removed
Kevin G. Chapman – Righteous Assassin: A Mike Stoneman Thriller
Kaylin McFarren – High Flying
Wally Duff – bada-BOOM!
Alexandrea Weis and Lucas Astor – Death by the River
Steve Dimeo – The Magic Cape Caper
Joni M Fisher – West of Famous
D. J. Adamson – Let Her Go
Kirk Millson – Serpents of Old
Good Luck to all as your works move on to the next rounds of judging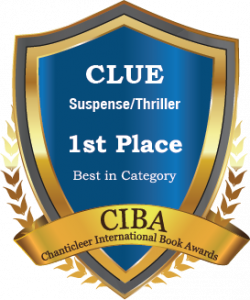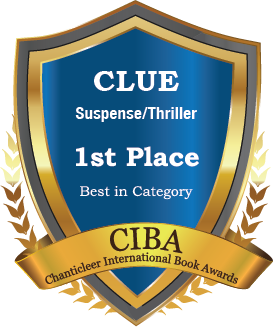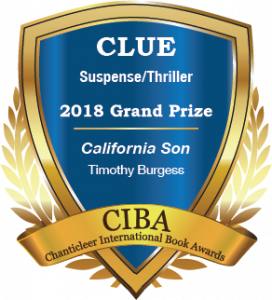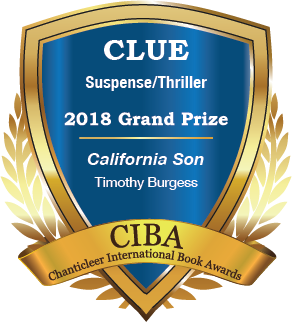 Register today for the 2020 Chanticleer Authors Conference and the 2019 CIBA ceremony and banquet that will be held in Bellingham, Wash. at the luxury waterfront Hotel Bellwether, April 17 – 19, 2020. Seating is limited. Reservations are required.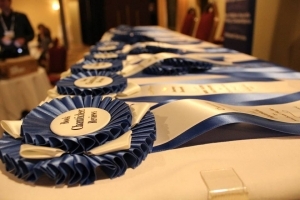 We are now accepting entries into the 2020 CLUE Book Awards for Suspense/Thriller Novels.