Listen to or download this article: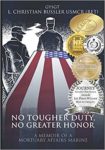 Publisher: CreateSpace, I.P.P. (2017)
Buy the book now at:

Amazon
Author's Website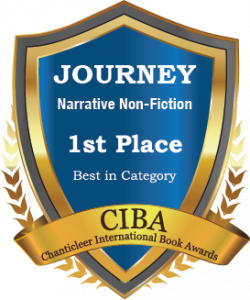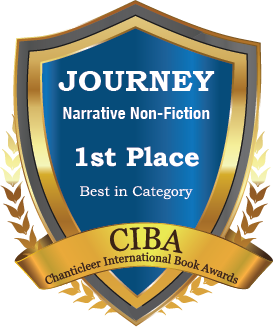 From a family with a long history of military service dating back to the civil war, GySgt L. Christian Bussler brings to life his experience as a Mortuary Affairs marine and sheds light on a duty that few ever talk about. He is called to duty for his first of three tours in Iraq in February of 2003 after spending many years training as a reservist.
This fear becomes reality when he narrowly escapes an IED blast with his life. Afterward, Bussler wrestles with the guilt of going back home injured, leaving his team behind to fight without him. The final and longest section of No Tougher Duty, No Greater Honor mirrors the length of the final and longest tour from 2005-2006. This tour especially proves to be the most challenging for not just Bussler, but his whole team, and it leaves them all forever changed.
Despite its heavy topic, No Tougher Duty, No Greater Honor is rich with Bussler's humble and humorous personality and is full of informative detail. People read memoirs to learn about the lives of others and gain new perspectives, and as the pages quickly turn, the wide range of emotions felt by Bussler and those around him are beautifully described. The addition of personal photos adds to the authenticity and genuineness of Bussler's story as a Mortuary Affairs officer.
A defining quality of No Tougher Duty, No Greater Honor is Bussler's unrelenting humbleness and is best expressed when he reflects about going home injured and leaving behind his fellow marines to continue fighting without him. He also presents an important question about whether to try and maintain a distance from the reality of the Mortuary Affairs or to embrace the fallen angels' stories and their connections to those left behind.
In the closing part of the book, comes the defining moment of Bussler's career where the deep emotions of grief are at the forefront. From this comes the ever honest and humble reflection,
"Maybe in a weird way, this book is my attempt to keep their memories and their sacrifices alive, because I saw with my own eyes how much they paid for a freedom that so many take for granted, and I truly, from the bottom of my heart, hope that I demonstrated exactly that throughout this work."
Though now retired from the Marines, GySgt L. Christian Bussler is still active in the veteran community and acts as a mentor for other veterans. A truly magnificent and heartfelt memoir, No Tougher Duty, No Greater Honor is a must-read for every American.
No Tougher Duty, No Greater Honor won first place in the CIBA 2018 JOURNEY Awards for narrative non-fiction.