Listen to or download this article: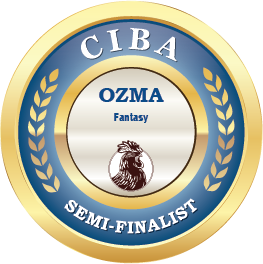 The OZMA Book Awards recognize emerging talent and outstanding works in the genre of Fantasy Fiction. The OZMA Book Awards is a genre division of the Chanticleer International Book Awards (The #CIBAs).
Chanticleer International Book Awards discovers the best books featuring magic, the supernatural, imaginary worlds, fantastical creatures, legendary beasts, mythical beings, or inventions of fancy that author imaginations dream up without a basis in science as we know it. Epic Fantasy, High Fantasy, Sword and Sorcery, Dragons, Unicorns, Steampunk, Dieselpunk, Gaslight Fantasy, Urban Fantasy, or other out of this world fiction, they will be put to the test and the best selected as winners of the prestigious CIBAs.
These titles have moved forward in the judging rounds from SLUSH pile, to the LONG LIST, to the Shortlist and now have progressed to the 2019 OZMA Book Awards Semi-Finalists positions.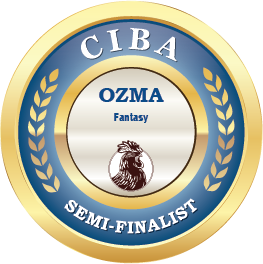 Congratulations to the following 2109 OZMA Book Awards Semi-Finalists.

Timothy Vincent –

 

Tower, Sword, Stone and Spell
Porter Huddleston –

 

EL on Earth
Benjamin Keyworth –

 

Superworld
Scott Benting –

 

Search for the Armor of God
T. L. Augury –

 

Witches Brew
Elana A. Mugdan –

 

Dragon Blood
Alex Tremari  –

 

Dragoncast

Dan Zangari & Robert Zangari –

 

A Prince's Errand
Anne M. Curtis –

 

Where Acorns Landed
Tim Westover –

 

The Winter Sisters: A Novel
Catherine Grangaard –

 

A Fairy's Tails
KC Cowan & Sara Cole –

 

The Hunt for Winter
Monique Snyman –

 

The Night Weaver
Elizabeth Isaacs –

 

The Scythian Trials
M. L. Doyle –

 

The Bonding Blade
S.J. Hartland –

 

The 19th Bladesman

Joy Ross Davis –

 

The Singer Sisters
Noah Lemelson – The Sightless City
Alexandra Rushe –

 

A Muddle of Magic
Suzie Plakson – The Return of King Lillian
Alex Paul –

 

The Valley of Death, Arken Freeth and the Adventure of the Neanderthals, Book 5
Zoe Tasia –

 

Kilts and Catnip
Mark S. Moore –

 

Rise: Birth of a Revolution
Michelle Rene –

 

Manufactured Witches
Susan Faw –

 

Heart of Bastion
These titles are in the running for the First Place positions of the 2019 OZMA Book Awards for Fantasy Fiction
Semi-Finalists will be recognized at the 2020 Chanticleer Authors Conference and the 2019 CIBA banquet and ceremony. The First Place Category Winners, along with the CIBA Division Grand Prize winners, will be selected from the 16 CIBA divisions Semi-Finalists. We will announce the 1st Place Category winners and Grand Prize Division Winners at the CIBAs Banquet and Ceremony on Saturday, April 18th, 2020 at the luxurious Hotel Bellwether in Bellingham, Wash.
Good luck to all as your works move on to the next rounds of judging.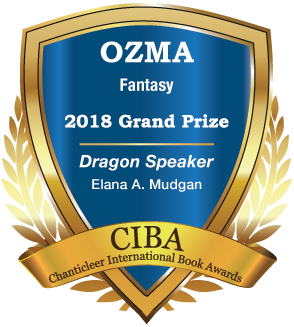 We are now accepting entries into the 2020 OZMA Book Awards for Fantasy Fiction, a division of the Chanticleer International Book Awards. Please click here for more information and to enter.
Don't Delay! Enter Today!
As always, please do not hesitate to contact us with any questions, concerns, or suggestions at Info@ChantiReviews.com.