Listen to or download this article: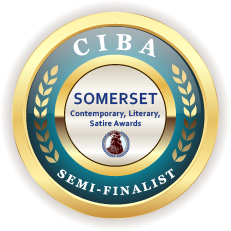 The SOMERSET Book Awards recognize emerging talent and outstanding works in the genre of Literary, Contemporary, and Satire Fiction. The Somerset Book Awards is a genre division of the Chanticleer International Book Awards (The CIBAs).
Chanticleer International Book Awards is looking for the best books featuring contemporary stories, literary themes, adventure, satire, humor, magic realism or women and family themes. These books have advanced to the next judging rounds. The best will advance. Which titles will be declared as winners of the prestigious Somerset Book Awards?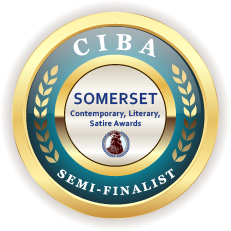 Presenting the following works that have advanced to the 2019 SOMERSET Book Awards Semi-Finals:
Leonide Martin – The Prophetic Mayan Queen: K'inuuw Mat of Palenque
Beth Burgmeyer – The Broken Road
Judith Kirscht –

End of the Race
John Herman –

The Counting of Coup
R. Barber Anderson –

The Sunken Forest, Where the Forest Came out of the Earth
Domenick Venezia –

Liberator Legacy
Larry Brill –

Deja Vu All Over Again
Domenick Venezia –

Suriname Legacy
Alexandrea Weis with Lucas Astor –

Damned (A Magnus Blackwell Novel Book 1)
Donna LeClair – The Proprietor of the Theatre of Life
Bob Holt – Firebird
Gail Avery Halverson –

The Skeptical Physick
Dd Jaseron –

Wheelboys
Janet K Shawgo –

Legacy of Lies
Santiago Xaman – After Olympus
Sara Stamey – Pause
Patricia Averbach –

Resurrecting Rain
Hannah Edington Tekle –

Conflict
C. E. Porch –

From the Halls of Cuba
Maggie St. Claire –

Martha
Lisa Reddick –

The Same River
Nick Mancuso –

Fever
Jeanne McWilliams Blasberg – The Nine
Claire Fullerton – Little Tea
Gary Driver –

God Answers Science
Elizabeth Crowens – Dear Bernie, I'm Glad You're Dead
Linda Bledsoe –

Through the Needle's Eye
Carl Roberts

– The Trial of Connor Padget
Patrick Finegan –

Cooperative Lives
Mike Murphey – Section Roads
Jamie Zerndt –

Jerkwater
Prue Batten –

Passage
Tikiri Herath – Abducted – A Red-Heeled Rebels novel
David B. Seaburn –

Gavin Goode
Joanne Jaytanie –

Salvaging Truth, Hunters & Seekers, Book 1
Congratulations to all! Good Luck to all as your works compete for the First Place Category positions.
These titles are in the running for the First Place positions of the 2019 SOMERSET Book Awards.
Semi-Finalists will be recognized at the 2020 Chanticleer Authors Conference and the 2019 CIBA banquet and ceremony. The First Place Category Winners, along with the CIBA Division Grand Prize winners, will be selected from the 16 CIBA divisions Semi-Finalists. We will announce the 1st Place Category winners and Grand Prize Division Winners at the CIBAs Banquet and Ceremony on Saturday, April 18th, 2020 at the luxurious Hotel Bellwether in Bellingham, Wash.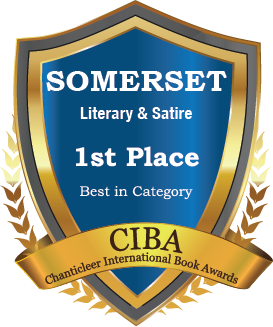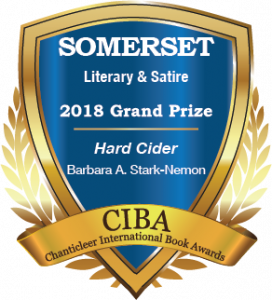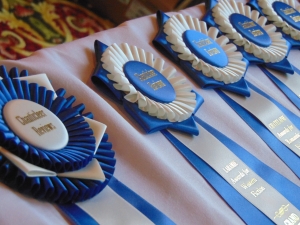 We are now accepting entries into the 2020 CIBAs. https://www.chantireviews.com/contests/
Don't delay. Enter today!
As always, please do not hesitate to contact us with any questions, concerns, or suggestions at Info@ChantiReviews.com.