Listen to or download this article: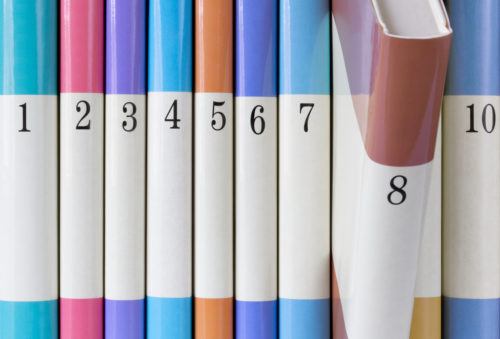 "I think I could develop this into a series."
That was what an author colleague of mine said to me shortly after I helped her brainstorm what came to be her first published book.
She had created a unique story world in which there was a problem (a danger element driving the plot) that could not be resolved in the short time-span of her book. Since this author knew I wrote a mystery series, she wanted my opinion or at least a nudge from someone who's "been there" that she should take the plunge and commit to writing a series.
At the time, this seemed like a no-brainer. If the story arc needs two or three (or more) books, write them. Solve the over-arching story problem, giving the reader a satisfying ending, not just to each book but to the series itself.
Kiffer's Note: Wendy Delaney is the author of the Working Stiffs awarding-winning cozy mystery series that is set in the fictional town of Port Merritt, Washington, across the Sound from Seattle, where Wendy lives. There are seven published titles in the series and counting. I always look forward to reading what kind of trouble Char, the truth-wizard sleuth, is going to find herself in.

The first book in her series, Trudy, Madly, Deeply, has garnered more than 582 reviews on Amazon with the rest of the mysteries bringing in hundreds of stellar Amazon consumer reviews.
But there's a larger question to be asked when considering writing a series: What does the reader want? That's a very loaded question, and the answer sure isn't one size fits all. There are all sorts of variables as to why some books shoot to the top of the charts and others don't, also why some series have staying power while others lose their momentum. It's totally dependent upon the preferences of the reader, the genre or subgenre, the curb appeal of the cover, and what's "hot," as well as the series decisions the author makes.
EXAMPLES & INTERESTING TO NOTE
Looking at some genre fiction series with wide appeal, there's a reason why Sue Grafton's Kinsey Millhone series spanned almost all 26 letters of the alphabet and why there are over 30 Stephanie Plum novels: huge readership that got hooked on the continuing, well-written stories.
Of the ten top-selling ebooks on Amazon for 2019, three of them were part of a series—one of them a fabulously successful series: Harry Potter. This information comes as no surprise to this author and avid reader. I get hooked on certain series and can't wait for the next book to be released, especially when there is a cliffhanger like in the last mystery/suspense I read. Oy!
Books with engaging characters and continuing storylines that capture our imaginations have great potential in the ever-growing sea of genre fiction. Those waters can be quite crowded, especially now in this digital publishing age, but don't be disheartened. There's an even vaster sea of voracious readers searching to binge on that next, new-to-them, entertaining series. That series could be yours.
Want to enhance the potential of that happening? This is something that continuity editor extraordinaire, Diane Garland, and I will be discussing in depth at the 2020 Chanticleer Authors Conference, but in a nutshell …
In short, go into this venture with a plan.
Assuming that you've been pursuing your publishing goals for a while and you know your craft, I would recommend that you research the market to make sure that there will be reader interest in your werecat Dystopian space opera/legal thriller hybrid (if you're not aiming at a currently, well-established genre fiction category), and then, and only then, invest the time and effort into developing your series. You may not want to sink two or three years worth of hard work into a series of books if they can't find an audience.
Do your research, make sure you have enough story for a series, think about the details of your fictional world and who you will be populating it with. Give yourself some "think time" before diving in.
Take it from me, a planner. I thought I had a plan. I had pages and pages of notes. Beyond the basic plot for Trudy, Madly, Deeply (book 1 of my Working Stiffs Mystery series), I had some ideas for future story situations and book titles. I knew that I was going to loosely base my story world on a real place not far away from where I live, Port Townsend. I did my research and everything was coming together beautifully, I thought as I wrote book 1 and set up what would become two continuing series subplots.
I sold that book to a small press publisher and believed that I was good to go. My series was well on its way. As it turned out, a somewhat bumpy way.
What I Didn't Have
What I didn't have was a Plan with a capital P because one book into this multiple book series, I had established an abundance of story details … many only in my head—not the most reliable place to store the descriptive detail that I made up along the way, as I discovered when Diane alerted me of a continuity error in book two. I also hadn't considered how much time I wanted to pass between events in the series before I started writing Sex, Lies, and Snickerdoodles (book 2). I was able to make it work, but having a well thought-out Plan would have saved me from introducing a little timing problem I had to rewrite my way out of.
Pantzer or Planner
The bottom line: Even if you're a pantser—a fly-by-the-seat-of-your-pants writer—if you want to write a series of connected stories that will intrigue and satisfy readers for the life of that series while avoiding writing yourself into problematic corners, unless you're a super-human with perfect recall, it's going to take a bit of planning.
For example: You may need a map of your story world so that you as the author know how far a favorite restaurant (or series "watering hole") is from your protagonist's house, or you may need a story bible that lists the distance as ten minutes away, so that the time factor to get there is the same in book one as it is in book ten.
Inconsistency is usually the kiss of death in a series. Our readers may expect our main characters to grow and change, but if a recurring character who is six feet tall with brown eyes when we first meet him becomes six-three with blue eyes several books later, that's a problem! Whatever speech pattern or language unique to your characters, once established, needs to travel with them throughout the series. The continuity of all the details you provide about your story people, places, and things is key. So develop a plan to record those details—at least the basic details at the outset of your series—and keep track of them in a series bible as your story universe expands with every book you add to it.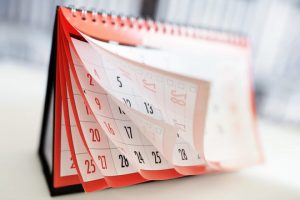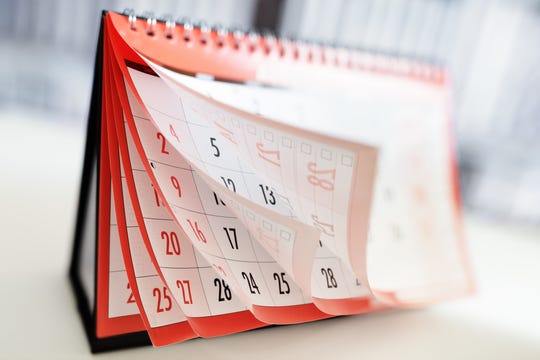 The Time Element
Do what I didn't do before I started in on book two of my series: As you plan the path you want your series to take, consider how you will use the element of time.
How many months or years will your series span?
Do you want your characters to age? Get married or divorced? Have children?
Experience the death of an aging loved one?
The things we experience over time in our lives can provide tremendous fodder for a lengthy series of books.
How much time passes between your books is a choice you as the writer need to make, especially if (like me with my cozy mystery series) you will be regularly killing off characters in a community that is not densely populated. Murder mysteries obviously require a murder to be solved, but if your sleuth is called upon to solve a murder on a monthly basis and your setting isn't an urban one, your reader might think that there's something in the water in your small town world!
On the subject of time, don't shortchange yourself as you plan your series. Spend time mapping out your future books with a multi-year calendar. What do you want to have happen when? Maybe a certain story idea would play out best in Winter, when it's darker and the days are short, or in the Summer when it's hot and there is an undercurrent in your story that you want to bring to a boil. Maybe a secondary character is pregnant. Do you want her to have the baby before, during, or after the time period of the next book?
Decisions, decisions. Make them with a focus on the critical details that will guide the path of your series.
Develop that Plan with a capital P. Then, you don't have to wonder if you can develop your story into a series, you will know that you can.
---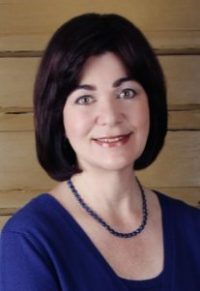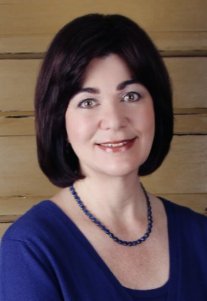 Wendy Delaney is the author of the award-winning Working Stiffs Mystery series. With over twenty years in the business of being an author, Wendy speaks at regional writers' conferences and has coached writers to help them map out their stories as well as their author goals. As a veteran of both the traditionally published and indie author worlds, she has a wealth of experience she loves to share with other writers.
Wendy is presenting with Diane Garland, long-time continuity editor and founder of Your WorldKeeper, at the 2020 Chanticleer Authors Conference, they will do a deep dive into the essential information for authors to know before writing book one of a multiple book series.
---
Did you know that Chanticleer offers editorial services? We do and have been doing so since 2011.
And that our professional editors are top-notch and are experts in the Chicago Manual of Style. They have and are working for the top publishing houses (TOR, McMillan, Thomas Mercer, Penguin Random House, etc.). If you would like more information, we invite you to email Kiffer or Sharon at KBrown@ChantiReviews.com or SAnderson@ChantiReviews.com.
A great way to get started is with our manuscript evaluation service. Here are some handy links about this tried and true service:
https://www.chantireviews.com/manuscript-reviews/
We work with a small number of exclusive clients who want to collaborate with our team of top-editors on an on-going basis. Contact us today!
Thank you for reading this Chanticleer Writer's Toolbox article.