Listen to or download this article: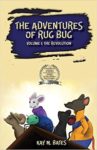 Publisher: Indy Pub (2020)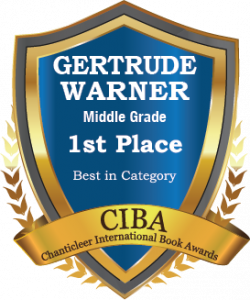 In this imaginative middle-grade reader from Kay Bates, a friendly nomadic beetle gets caught up in a conflict between a city of hospitable mice and the tyranny of rat overlords. Here the amiable insect puts his knowledge and training to good use by joining forces with his murine allies in an all-out effort to bring peace to their domain.
Rug Bug is a blue-bellied, green-shelled hexapod who is injured while trying to get away from the swatting wrath of humans and a feline he's encountered while flying about The House. To escape, Rug Bug (or, Rug to his friends) slips into a baseboard hole and soon finds himself in the bustling world of Mousetopia. In this miniature anthropomorphized setting, Rug finds help and treatment at the City Health Center, then locates a safe haven at the "Cheeze Wheel," a local eatery/catering establishment. Here he befriends a motley crew of employees and quickly learns of the long-standing feud between the greater rodent populace led by Fat Rat Bart and his army and how they terrorize Mousetopia and its inhabitants.
With no military forces or means of retaliation, Mousetopians are forced to live under the thumb (or rather a paw) of rat rule. While a monthly acorn & cheese tax holds the city in fear, additional threats from Bart lead the Cheeze Wheel owners and staff to contemplate the liberation of Mousetopia. Using Rug's past technical training as a member of the fighting Beetle Brigade, plans for a revolution begin. Unfortunately, vermin spies are at large, and Mousetopia experiences a significant defeat. Notorious Bart is not above mouse-napping, which suddenly brings the younger generation into the conflict. Meanwhile, Rug and the adults look for additional reinforcement from outside sources to deal with their plight.
While Bates offers up this engaging rodent utopia by showcasing thematic contrasts of good vs. evil, at its heart, this proves a relatable story with a beautiful medley of furry, long-tailed characters exuding human qualities. Readers experience the likes of a tap-dancing young mouse who marches to his own drum; school bullies who strike within the halls of mouse academia; a pacifist rat soldier who longs for a gentler career; and a down-trodden mouse community choosing to rise above its oppressor.
Using witty footnotes sprinkled throughout the narrative, Bates' humorous notations readily provide definitions for vocabulary words that may be new to some readers. From a quick-thinking Rug's pulling on a cat's whiskers to release a mouse from its grip to arthropods in training donning fighting-stick helmets that resemble toilet plungers, Bates detailed writing also conjures comical images Middle-Graders will giggle about.
Within this likable story highlighting unexpected friendships, Bates provides a heroic little character who not only finds solace in an unfamiliar kingdom but who also works diligently to bring about peace and harmony in a conflicted world. The lesson behind this rodent revolution reveals charming, authentic, and creative entertainment. An adventure destined to win young readers and those who love them!
The Adventures of Rug Bug: The Revolution won 1st Place in the 2018 CIBAs, in the Gertrude Warner division for Middle-Grade Fiction.