Listen to or download this article: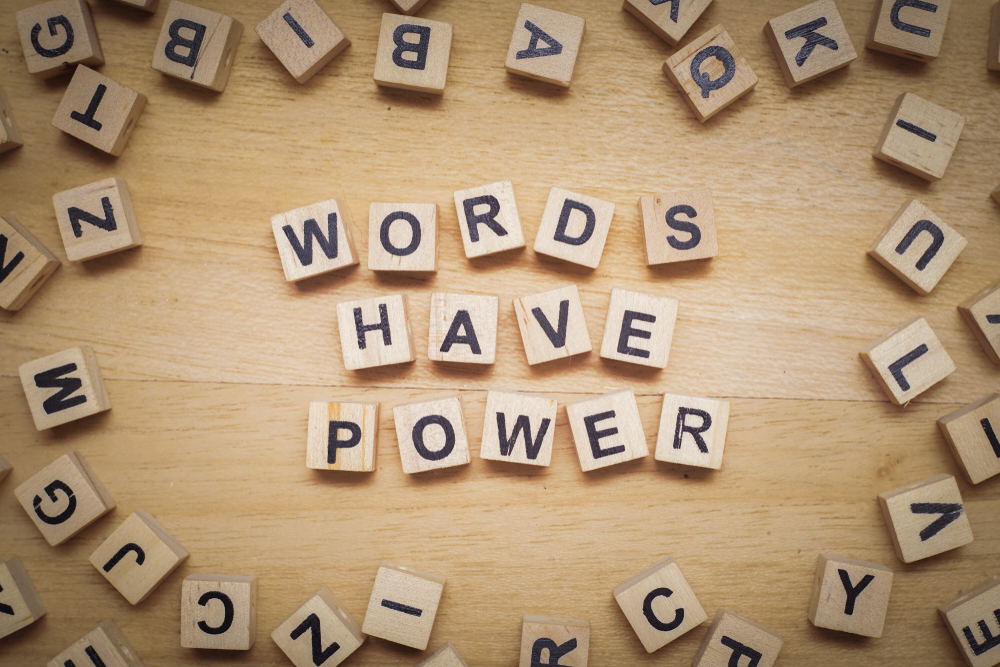 How Does Wordcraft Happen? by Jessica Morrell
Focus on Language
There are so many mechanics of writing style I could write about columns on the topic for years. Come to think of it, I have.
Let's focus on layering language into a story with care so that it adds to overall meaning and effect.
This means making careful choices so that you don't distract the reader from your narrative. As a writer, search for precise words and comparisons to satisfy your reader. The problem of finding the perfect word or imagery, instead of the almost perfect word, is no small matter.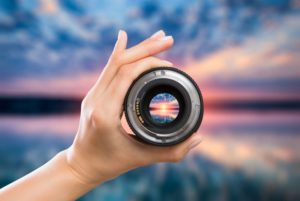 Denotation or Connotation – Know the Difference
While the literal or explicit meaning of a word or phrase is its denotation, the suggestive or associative implication of a word or phrase is its connotation. Thus you're always making choices about meaning and language.
Merriam -Webster says: "What's the difference between connotation and denotation?

While each of these two words has several possible meanings, they are notably distinct from each other in all senses. Denotation is concerned with explicit meaning, and connotation tends to be concerned with implicit meaning. The word home, for instance, has a denotation of "the place (such as a house or apartment) where a person lives," but it may additionally have many connotations (such as "warmth," "security," or "childhood") for some people.

Examples of denotation in a Sentence
The word has one literal denotation but several different connotations.
The definition provides the word's denotation.
We all need a practical, sort of workday vocabulary that is consistent with our voice, and then we also need a vocabulary that's the writer's version of the Taj Mahal. Or, as another example, sometimes the style needs to be basic like bread pudding, sometime it needs to be more like a seven-layer wedding cake. Sometimes the best words are clear and simple, and sometimes they need to soar like a heron aloft on an air current. Sometimes stories work well in the style we've come to associate with Hemingway—terse, journalistic and economical. And sometimes a story needs all the embroidery and bombast of a stylist like John Updike.
Obviously there are writing styles that are too gorgeous, too painterly. The same for a style that is too 'out there,' too odd to grasp—as if wooly mammoths populate the page.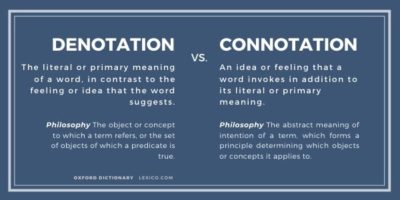 For example, boisterous and unexpected adjectives such as claxon or tessellated or the unforgivable boustrophedonic (all used by John Updike)—stop the flow of narrative. Instead of the reader remaining involved in the scene, he steps aside and engages his intellect. Choosing surprising yet apt modifiers is vital, but it's not a task to be undertaken frivolously.  Playwright David Hare says, "Style is the art of getting yourself out of the way, not putting yourself in it."  
Choosing surprising yet apt modifiers is vital. – Jessica Morrell
Anchoring the Story
When it comes to figurative language, you want to demonstrate an imaginative range, while remembering figurative language adds layers of meaning while also concentrating the flow of ideas. We use figurative language because it mates images and likenesses, connects with the reader's associative right brain, and helps anchor the story. With figurative language, you want to demonstrate with freshness and verve. However, don't range too far with your images or the story becomes tangled and obscure. Wordcraft that makes us shiver is delicious. Wordcraft that exists merely to show off is pointless.
Analogy and Metaphor
Analogy and metaphor are always subservient to the viewpoint, yet always take us deeper into the subject or moment as when Truman Capote described Elizabeth Taylor's "eyes so liquid with life" and "the face, with those lilac eyes, is a prisoner's dream, a secretary's self-fantasy; unreal, non-obtainable…" Don't you wish you'd woven together "a prisoner's dream" to describe an indescribable beauty? Notice how it makes you feel the allure of Taylor?
Don't Try to Do This in Your First Draft
In your editing process, it's okay if your first draft is unpretentious, just as it is okay if your first draft is blowsy and lumbering. But then, as you refine later drafts, ask yourself if the writing needs to lift off the page a bit. If it is clean, or simply stark. If lush prose is necessary, or stripped down prose is needed.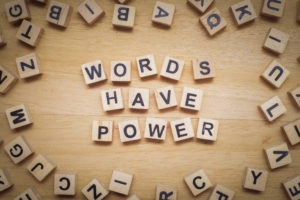 Intensity of Language and the Potency of the Circumstance
Pay attention to the intensity of language which can range from mild to inflammatory. Match intensity of language to the potency of the circumstance, the sentence, the scene. Note the places in the story where the reader needs to linger and feel emotions and tension. In these passages it's important to make precise choices, to examine your sentences, and listen hard to what you must say.
Clichés
The next thing to ask yourself as you're revising is 'have I heard this before?'
Clichés and trite expressions are often an editor's first tip off that you're a lazy or unimaginative writer. "Clichés are the old coins of language: phrases that once made a striking impression but have since been rubbed smooth by repeated handling."
In Conclusion
If the writing seems thin, keep asking yourself a simple question: what does this remind me of?
Perhaps you've written about time running out (always a juicy element) and in the story your character is desperate because a deadline is looming as his kidnapped girlfriend is buried alive in a tunnel under the New York subways. It is mid-February, a blizzard is raging, temperatures are dropping to the lowest in a century, and travel is almost impossible. Your reader needs to be practically digging his nails into his palms; as if the harsh cold is seeping into his joints while turning the pages.
If the writing doesn't illustrate those glacial temperatures, the reader won't be feeling the danger. And will not harbor visions of frostbite or worse, of her frozen body  like a soldier left behind on the Russian Front during World War II. You don't need to  conjure an analogy or metaphor for every passage, but you'll need sensory details, until the reader is shivering and the cold has ripped through him.
You may be interested in reading the Glissando and Wordcraft post. Click here for the link:  https://www.chantireviews.com/2020/02/21/glissando-and-wordcraft-from-jessica-morrells-editors-desk-a-chanticleer-writers-toolbox-blog-post/
---
Jessica Page Morrell is a top-tier developmental editor for books and screenplays. Her articles have appeared in Writer's Digest and The Writer magazines. She is known for explaining the hows and whys of what makes for excellent writing and for sharing very clear examples that examine the technical aspects of writing that emphases layering and subtext. Her books on writing craft are considered "a must have" for any serious writer's toolkit.
Jessica will teach the Master Craft Writing Classes at the Chanticleer Authors Conference on Thursday, Sept. 3, 2020  and will present sessions during the conference weekend.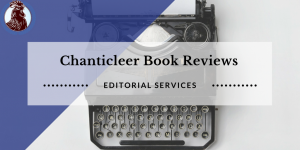 Did you know that Chanticleer offers editorial services? We do and have been doing so since 2011.
And that our professional editors are top-notch and are experts in the Chicago Manual of Style. They have and are working for the top publishing houses (TOR, Macmillan, Thomas Mercer, Penguin Random House, etc.). If you would like more information, we invite you to email Kiffer or Sharon at KBrown@ChantiReviews.com or SAnderson@ChantiReviews.com.
Click here to read more about our Editorial services: https://www.chantireviews.com/services/Editorial-Services-p85337185
A great way to get started is with our manuscript evaluation service. Here are some handy links about this tried and true service:
https://www.chantireviews.com/manuscript-reviews/
We work with a small number of exclusive clients who want to collaborate with our team of top-editors on an on-going basis. Contact us today!
Thank you for reading this Chanticleer Writer's Toolbox article.