Listen to or download this article: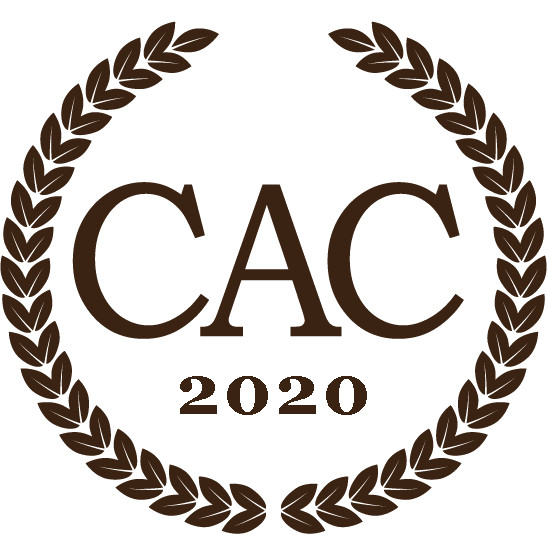 The COVID-19 virus is a unique event that is presenting new challenges on many fronts globally, nationally, and locally.
At Chanticleer, we come together from across the globe not only via the internet, but in person at the annual Chanticleer Authors Conference. Each year, attendees fly in from the Britain, Australia, South Africa, Japan, Germany, Denmark, Canada — all three provinces, Ireland, Scotland, Singapore, Philippines, Spain… the list goes on. And then there are those who attend from across the United States. We consider each of you our friends and colleagues. You are on in our hearts and on our minds especially now. 
I am writing this post from Bellingham, Wash. As of this morning, Monday, March 16, 2020, Gov. Jay Inslee signed an executive order to extend mandatory social distancing measures at restaurants, bars, and other entertainment venues including fitness studios and gyms statewide. Take-out and delivery services are still permitted—for now. All Washington state schools have been ordered to close for 6 weeks to help flatten the curve for the coronavirus contagion.
Closer to home in Bellingham, our city government advised last Tuesday, March 10th to cancel any gatherings of more than ten people. On Wednesday, Western Washington University and the Whatcom Community College have canceled all in-person classes and are shifting to online classes.
At Chanticleer, we began working remotely from our homes starting on Tuesday, March 10, 2020.
The COVID-19 Numbers – Washington state
Washington state is where (it seems) the COVID-19 made first landfall in the U.S. 
The first confirmed death from COVID-19 in the U.S. was a Kirkland  was 15 days ago —February 29, 2020. 
As of March 15, at 3 p.m. PST, the Washington Department of Health reports that the number of confirmed cases has increased to 769. The number of deaths in Wash. from COVID-19 is 42.
WA DOH: "Public health experts agree that the true number of people who have been infected with COVID-19 in Washington greatly exceeds the number of COVID-19 infections that have been laboratory-confirmed. It is very difficult to know exactly how many people in Washington have been infected to date since most people with COVID-19 since the ability to get tested is still not widely available."
U.S.A. COVID-19 Numbers as of March 13, 2020
In the U.S., the numbers for confirmed COVID-19 cases as of Friday, March 13, 2020 are (acknowledging the lack of testing available) are 1,649. Total deaths as of 3/13/20 are 41. The number of states confirming cases: 47.
The increase from 1 case to 1,649 cases happened in two weeks.
Learning from Italy COVID-19 
In Italy, the first two COVID-19 cases were reported on January 30, 2020. Both cases were Chinese tourists. By mid-February, the confirmed cases increased to several hundred. The first of March more than 3,000 confirmed cases were reported. More than 10,000 confirmed cases were reported by March 10, 2020.
As of March 15, 2020, the confirmed number of cases in Italy reached 24,747 cases and rising. It has been 45 days since the first reported confirmed case.
On March 15, the COVID-19 death toll in Italy is 1,809 — 45 days from the first reported case.
Flattening the Curve of Contamination
The lesson that we must learn from Italy is to FLATTEN the CURVE of CONTAGION so that our hospitals, medical care systems, and health professionals will not be overwhelmed especially when testing is still in short supply along with protective gear and not enough medical equipment  to treat  bilateral interstitial pneumonia, the deadly side effect of COVID-19.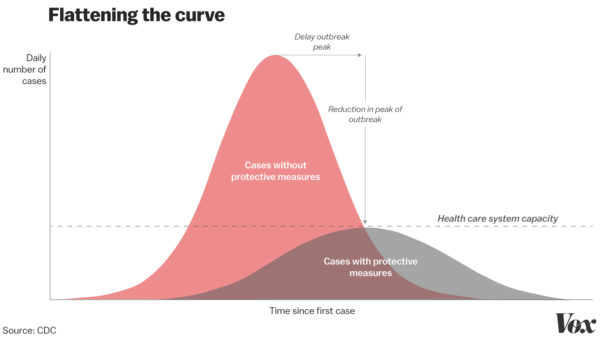 As we know and understand, the best way to flatten the curve is self-isolation. And that leads to why we decided last Tuesday to postpone the Chanticleer Authors Conference that was originally scheduled to take place April 16-19, 2020.
Postponing the 2020 Chanticleer Authors Conference
Last Wednesday, March 11th, I sent an individual email to each registrant of the Chanticleer Authors Conference alerting them that the conference has been postponed until September 3-6, 2020, due to the COVID-19 situation.
We, like many of you, are disappointed but believe that postponing is the most prudent action to take for all concerned. In hindsight, we now know that it was the best action to take. 
The beautiful Hotel Bellwether has graciously offered our conference an alternate time and date to hold the event.  CAC 20 is scheduled to be held September 3 -6, 2020, Labor Day Weekend. 
CAC 20 Faculty and Presenters are all on-board and have confirmed for these new dates. 
Scott Steindorff, A-list Film Director and Producer, Robert Dugoni–international best-selling author and now executive film producer, Paul Cutsinger — Amazon's Alexa project lead,  Chris Mottes, CEO of Hindenburg Systems, Amy Stapleton with Chatables, Simon-Pierre Marion with Bookchain, Diane Garland, Suzie Plakson, and others have confirmed that they will participate on these new dates! Everyone is being supportive and helpful with the rescheduling.
Meanwhile, we are busy here, working remotely of course, as we work out the details with this change of dates. We will be back in contact soon with more detailed information.
As you may correctly surmise, we are scrambling right now! Your patience and understanding is much appreciated and needed.
If you would like to read some of the many wonderful replies that we received from Chanticleerians upon receiving the postponement email notification, you can find them at the end of this post.
We are going to put together some podcasts and short videos so we all can keep working on our writing craft, increasing book sales, increase our online presence, and work on brand development while so many of us are in self-isolation so that we may protect others and aid medical personal by flattening the curve of contagion.
So stay tuned! 
The Chanticleer Authors Conference is scheduled for September 4, 5, & 6, 2020. Master Writing Classes are scheduled for Thursday, September 3, 2020. The venue for the conference is the wonderful family-owned Hotel Bellwether, Bellingham, Wash.
We call Bellingham the "outpost" because it is surrounded by forests and woods, lakes and the sea, and mountains – Mount Baker, the Northern Cascades, and Canada's Coastal Range. It is beautiful here, especially in early September. The Bellingham Yacht Club hosts its annual regatta – filling the Bellingham Bay with beautiful sailing boats. It is quite a sight to see!
Since 2010, Chanticleer has grown authentically and organically in this magical place with your support and patronage.  Going into our second decade, we are excited about our Big Plans for sharing the latest in technology, tips, and tools for authors and publishers for this new era of content creation for storytelling in all its forms.
We are looking forward to bringing you the very best conference of 2020, right here in Bellingham, Washington. 
Thank you, again, for your continued support. 
Take care, be safe.
Keep writing and creating magic! 
Kiffer and Sharon & Team Chanticleer 
We LOVE Chanticleerians!   #ChanticleerFamily
Thank you for the email, knowing how horribly hit your state has been. My prayers go out to your community and its peoples. You guys stay vigilant.  I am currently booking and making arrangements for Labor Day! I hope to see everyone then. It gives me time to finish my rewrites and I hope to plunk it in someones hands for review while at conference. Maybe sooner! As a side note, if you need help getting ready for conference, I would be happy to fly out a few days early and give you guys a hand. Thank you for all that you do, Dee B.

I think now that you've absolutely made the prudent and best call, given the travel bans put in place… I know you and Sharon have worked so hard to pull this together – and I'm a firm believer in things working out for the best… Have a terrific (and safe) summer, and we'll see you in September! xoxo, g

Thank you for the update, Kiffer! What a difficult situation. My family and I will hope to shift our plans to September when time together will be all the sweeter. All best to you and yours–E

ESP at work again! The past couple days I wondered if I should call and check in on the status of the conference. And once WHO declared the pandemic and President curtailed citizens from other countries coming in… I thought it might be a game changer. I will also call the hotel to update my reservations. Much appreciation for your time, effort, and dedication. K

Yes, I also feel postponing the conference until Labor Day weekend is a wise decision.This is sad but good news. I will plan to be there then. Fingers crossed. I really wanted to come. Until then, J

I will definitely be attending Chanticleer! When the time comes It looks so Freaking Awesome this Year!…We have some nice sunny weather coming up.  Be healthy.  B
This was really the only choice you had. And I applaud you for scheduling a "make-up date". So many other things are just being cancelled with no expectation of happening later. Stay safe. And I definitely look forward to finally meeting you when the conference does occur. C

Thank you for re-scheduling the conference. The thought of having to cancel was heartbreaking and I kept putting it off. Now I can look forward to attending in September: I've already booked our hotel accommodations. Stay safe and thank you again for your concern and good judgment. N  Dear Kiffer,

I'm so disappointed as I war really was looking forward to the conference and the banquet. I love meeting other authors! Please transfer my registration to Labor Day weekend. Love, M.J.

Love the new dates! Thanks so much for postponing instead of cancelling. I rebooked the Bellwether. Talk to you soon! A
And the wonderful and positive replies continue to come in!
Please stay safe and stay tuned. More info to come. Kiffer and Sharon