Listen to or download this article: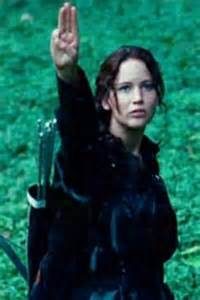 Fiction is about the cost of things.
The plot should always somehow scar or wound the protagonist and put something valuable at risk.
Protagonists suffer. Period. Paying heavy costs make characters relatable. I swear by these statements. Jessica Morrell
Making protagonists suffer in storytelling creates stakes, motivation, and tension.
Remember that fictional characters must take more risks than ordinary humans. But as in real life, not all risks pay off, but the cost should always be much higher in fiction.  Along the way friendships, allies, freedom or safety might be lost. Such is the cost of fiction.
Even in comedies and cozy mysteries…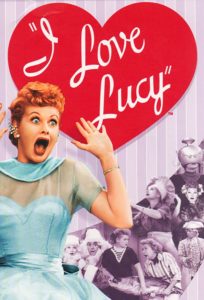 How much will the protagonist suffer?  Sacrifice? Regret?
Before I go further, it's important to point out this doesn't mean your protagonist will always be a martyr or your story ends in tragedy. But everything can be on the line in the fictional universe: friendships and allies, family, love, prestige, honor, trust, hope, money. Betrayals might happen. Long-held secrets revealed.  Obviously these possibilities create emotional distress.
The Harry Potter novel series is a prime example of making your protagonist suffer from getting used mixed match socks for his birthday to betrayals to long-held secrets revealed.
Not to mention to physical costs like  pain, injuries, and body parts. Think Katness fighting for her life in The Hunger Games and going deaf in one ear. Then she's forced to fight for Peeta's life because he's been badly injured. (In the book, not the film series, he loses a leg)
Speaking of body parts: remember the suffering doled out by psychotic fan Annie Wilkes in Misery by Stephen King?
Gulp.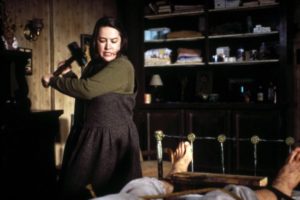 Misery by Stephen KingBecause bad things happen to our favorite characters. Really bad things. Your character's suffering will always reveal his or her depths and strengths. Suffering always advances the plot. If it doesn't, leave it out of your story.  Allow me to say it slightly different: any suffering, sacrifice, regret, betrayal, pain, or loss must advance the plot. 
Let's look at some examples:
Jem Finch loses his innocence when he realizes the depth of racism in his small town in To Kill a Mockingbird.  
Rocky Balboa is brutally beaten and loses to Apollo Creed. But he goes the distance and wins love.
Juno MacGuff not only gives up her baby, but learns that the adoptive father-to-be is a man-child. She's forced to risk giving her baby to a single mom instead of the stable couple she'd hoped for.
Woody of the Toy Story series loses friends, risks his pride, leadership role,and life, battles greed and heartlessness. All these costs bring him maturity and wisdom.
In The Godfather the Corleone family loses their oldest son in the mob war that breaks out. Unfortunately it was Sonny's impetuousness that started the war. The inciting incident, or catalyst in the story is a meeting between the Corleone family and are representative for the Tattaglia family. This issue on the table is investing a million dollars to get into heroin-trafficking business. Sonny, going against protocol, reveals his interest in the money-making scheme.
After an attempt on the godfather's life, and with the body count rising,  Michael, the youngest son, commits murder and is forced into hiding. The story follows his profound character arc from war hero and college graduate to cold-hearted mob boss. He loses his humanity with each power move and act of revenge.
Bad decisions often make things worse. Because fictional characters screw up a lot. Which brings on more misery, self-doubt, and need for more risks.
Questions to consider when plotting:
Is the cost justified?
Will readers realize the cost or sacrifice is too great before the protagonist will?
Does the protagonist understand the cost involved or is he or she naive? Untested?
Can you make the toll affect several aspects of the protagonist's life? Can the plot exact physical, emotional, financial tolls?
Will the cost involve another character? A vulnerable character?
Will the protagonist be exposed, peeled bare while paying the cost?
Will other characters try to dissuade the protagonist from paying the price?
Can you make the cost or sacrifice or pain visceral and believable?
Moral Dilemmas to consider when plotting:
Principled choices and decisions will always create actions and consequences. They always drive the story forward.
Unprincipled choices and decisions typically cause chaos, pain, and also propel the story ahead. An example from

 

Jurassic Park

 

happens when the park employee-computer whiz leaves the grounds to sell off dinosaur DNA. His actions, taken during a horrendous storm, opens a Pandora's box of disasters and life-and-death consequences.
The ramifications from all important decisions should be long lasting.
The higher the stakes, the higher the drama.
The choices often underline the genre type. A suspense story is often based on finding justice so decisions will hold a lot of weight and consequences.
Don't provide characters easy answers. Corner them, stress them out, push them past their limits.
Know your fictional casts' moral codes.
Search out the important dilemmas in stories, noticing the enormous variety and possibilities. Are there shades in right from wrong? Is the crime story about sorting real justice from mob justice; truth from lies? Are actions based on loyalties,  faith, science, passion? 
Homework
Your homework this week:  Can you identify the cost in stories you read and films you watch?
Keep writing, keep dreaming, have heart. Jessica
---
Our  next marketing posts will be on SOCIAL MEDIA and PROMOTION TIPS for Selling Books ONLINE and New Selling Platforms.
Our next editorial posts will be on Character Development.  So, please stay tuned…
---
Jessica Page Morrell is a top-tier developmental editor for books and screenplays. Her articles have appeared in Writer's Digest and The Writer magazines. She is known for explaining the hows and whys of what makes for excellent writing and for sharing very clear examples that examine the technical aspects of writing that emphases layering and subtext. Her books on writing craft are considered "a must have" for any serious writer's toolkit.
Jessica will teach the Master Craft Writing Classes at the Chanticleer Authors Conference on Thursday, Sept. 3, 2020  and will present sessions during the conference. She and Kiffer will also host a fun kaffeeklatch for Word Nerds at CAC20.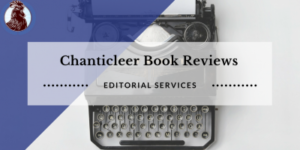 Did you know that Chanticleer offers editorial services? We do and have been doing so since 2011.
And that our professional editors are top-notch and are experts in the Chicago Manual of Style. They have and are working for the top publishing houses (TOR, Macmillan, Thomas Mercer, Penguin Random House, etc.) and award-winning independent presses. If you would like more information, we invite you to email Kiffer or Sharon at KBrown@ChantiReviews.com or SAnderson@ChantiReviews.com.
Click here to read more about our Editorial services: https://www.chantireviews.com/services/Editorial-Services-p85337185
A great way to get started is with our manuscript evaluation service. Here are some handy links about this tried and true service:
https://www.chantireviews.com/manuscript-reviews/
We work with a small number of exclusive clients who want to collaborate with our team of top-editors on an on-going basis. Contact us today!
Thank you for reading this Chanticleer Writer's Toolbox article. 
We encourage you to stay in contact with each other and with us  during this stint of practicing physical distancing to prevent the spread of COVID-19.
Let us know how you are doing, what is going on where you live, how are you progressing on your writing projects.
I invite each of you to join us at The Roost – a private online Chanticleer Community for writers and authors and publishing professionals. You are welcome to email me for more info also.
We are active on Facebook, Twitter, and Instagram. You can find us by using our social media handle @ChantiReviews
Minimize physical contact! Maximize social connecting!