Listen to or download this article: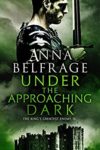 Publisher: Timelight Press (2017)
Buy the book now at:

Amazon
Author's Website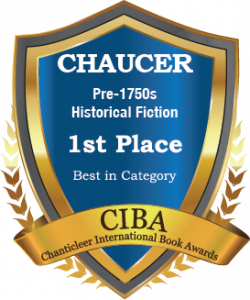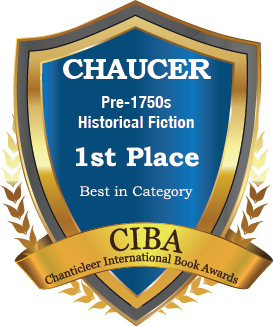 Christopher Marlowe's The Tragedy of Edward the Second (1592) and Derek Jarman's film (Edward II, 1991) fans will want to sit up and take notice of how Anna Belfrage navigates her way through this installment of the Under the Approaching Dark, the third book in The King's Greatest Enemy series. With a vast cast and two kings from the same family to deal with, the challenges were immense. And she's succeeded.
The narrative is built around two males—decades apart—who may or may not be alive or dead. Four-year-old Tom arrives at the home of his mother, Kit, and father, Adam—a knight of the realm—in a recently exhumed coffin. No one wants to believe the lad is dead, and William (a vicar; Adam's brother) recommends not opening the lid to view the rotting remains but assures one and all that the corpse is most certainly the couple's eldest boy. But Kit never gives up hope.
The second male, King Edward II, who also has difficulty staying alive or dead. Deposed for outlandish behavior in the bedroom and at court, his long-suffering wife Isabella teams up with Roger Mortimer to rule the country and place Edward III on the throne while yet a teenager. To add further twists to the plot, Edward of Carnarvon—after reportedly being killed while under arrest—is provided a resurrection and exile to France.
Enemies to both Edwards abound. Henry of Lancaster is afraid of losing a considerable amount of land if peace is reached with the Scots and Godfrey of Broseley delights in inflicting pain and torture on anyone who would dare stand in his way to power and riches—man or woman. Kit's half-sister Alicia is deft at playing both sides to her advantage. But her sibling is not fooled.
History buffs and devotees of political intrigue will enjoy this generously written account of the royals struggling to stay on the throne even as some of those in their court change allegiances whenever they see an opportunity for personal gain. Belfrage's sense of pace, in-depth characterization of the principals—coupled with a few surprises along the treacherous journey to safety and security with the minimum of bloodshed—is a remarkable achievement. Her ability to convincingly weave together so many people and narrative threads will keep readers' interest high and hopefully snap up the next volume in the series.
Under the Approaching Dark won first place in the CIBA 2018 CHAUCER Awards for Early Historical Fiction.