Listen to or download this article: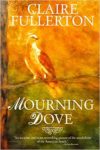 Buy the book now at:

Amazon
Author's Website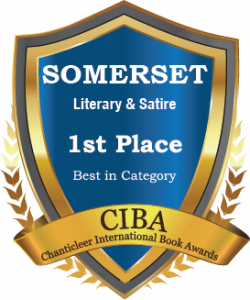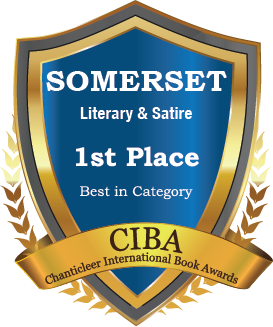 Camille Crossan appears to be living an idyllic life in Claire Fullerton's poignant, evocative novel, Mourning Dove.  Living in a superbly appointed mansion in "magnolia-lined and manicured" Memphis during the 1960s and 1970s, Camille's family life shimmers with Southern charm.  Her mother, Posey, usually outfitted in a Lily Pulitzer shift, Pappagallo shoes, and a signature shade of pink lipstick, is a beauty with the wryest sense of humor and steel determination.
As a young girl, Camille, known as Millie, sees how those in her mother's social orbit are captivated by her aura, how men are easily seduced by her flirtatious charm. Society is a game played by those who know its rules, and Posey means to win. Every time.  She, however, isn't even the charismatic one in the family – that's Finley, Millie's older brother, who brims with intelligence, startling good looks, and messianic magnetism. A peek beneath the shiny surface of gracious Southern living, however, reveals enormous cracks in the foundation of the Crossan family.  One of the first things the adult Millie tells us about her brother is that he is dead.  She takes the reader back, though, to their childhood and coming of age, a tumultuous journey that both binds and separates the siblings.
During her first decade, Millie's family was living in Minneapolis with her tender-hearted, intellectual father who succumbed to alcoholism. Loss of money and, worse, the accompanying loss of social status, motivates Posey to uproot her children and move them to her childhood home in Memphis, a palatial mansion filled with antiques and portraits of forebears. It's a volatile time, inside and outside the house, as centuries-old Southern traditions clash with the youth counterculture.
Millie watches as her mother holds court during daily cocktail hours, a prospective second husband soon on the reel, and Finley, a gifted guitarist, plunges into the local music scene. But what role will she play? It's difficult for her to see herself entirely separate from her brother for whom she has, "…a love devoid of envy, tied up in shared survival and my inability to see myself as anything more than the larger-than-life Finley's little sister."  Millie will grapple with her identity and question her destiny, whether she'll be a bride in the Southern belle mode of her mother or if she'll be the blossom that falls far from the magnolia tree. Meanwhile, Finley's charisma both explodes and implodes in shocking and dangerous ways as he becomes revered by a group of people with no connection to the gentrified life. Like Millie, the reader is transfixed and apprehensive about where this less-traveled road will take Finley. Although the reader knows his grim fate from the outset of the book, his storyline is so engrossing that no drama is lost.
Author, Claire Fullerton, is an enchantress with prose. The writing in this novel will cause you to stop, reread sentences, savor them, and note their architecture. Scenes sparkle as she masterfully summons moods and atmosphere. The reader can see Millie's lovely but haunting home, and smell the rich fragrance of dogwood on a soft spring day. Fullerton has a keen ear for witty, authentic dialogue, and she deftly reveals much about personalities via conversation. It's difficult to take leave of such a vivid, fully realized world. Fortunately for readers, Fullerton has written several books, opportunities to spend more time in her richly crafted worlds.
Mourning Dove won First Place in the CIBA 2018 Somerset Awards for Literary Fiction.