Listen to or download this article: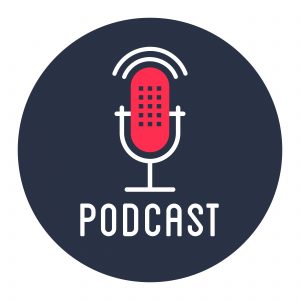 HOW TO MAKE and EDIT a PODCAST
Hindenburg Systems is holding a LIVE ZOOM WEBINAR with a Q & A Session just for Chanticleerians!
LEARN FROM THE BEST! – Hindenburg Systems
Their webinars are always solidly booked. I should know because I have tried to login on several webinars only to see that it was filled to capacity on ZOOM. So, I asked if they would be so kind as to teach this class just for Chanticleer Reviews subscribers. And Hindenburg Systems said YES!
The WEBINAR is FREE, but you must register to get the ZOOM link and password. 
You must RSVP to me ASAP at KBrown@ChantiReviews.com
I will then email to you the ZOOM Meeting Room ID and Link. 
Don't Delay! Reserve Your Spot Today! 
There is limited capacity for this LIVE ZOOM WEBINAR!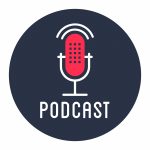 TOPIC:  HOW TO MAKE and EDIT a PODCAST 
Date: Thursday, May 14, 2020
Time Zones: 11:30 am (Los Angeles) 1:30 pm (Chicago) 2:30 pm (New York) 7:30 pm (London) 8:30 pm (Copenhagen)
The Podcast Webinar will be held at 11:25 a.m.  to 1:25 p.m. Pacific Coast Time, Thursday, May 14.
Length of Time: One hour plus LIVE Q & A
Description: This 1-hour Hindenburg Journalist PRO live training will cover:
RECORDING
Yourself
Yourself and a co-host on location
Yourself and an interviewee Online
Post-production SOUND
Working with EQ (equalizer)
Noise reduction
Post-production EDITING
 Removing the Unwanted
 Grabbing Soundbites
Add Music and Sound
PUBLISHING
Upload the final podcast to a Podcast Host
Who? What? Where? and How?
Q and A Session
15 – 20 minutes of open Q&A at the end
What you will need to view the LIVE ZOOM WEBINAR?
 a laptop, desk computer, or a smart phone.  Again, this is a FREE WEBINAR.
But you do need to email me to receive the link. 
LEARN FROM THE BEST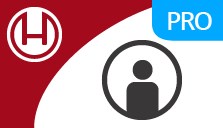 This webinar will be taught by Nick Dunkerley, Creative Director and Founder of Hindenburg Systems, from Copenhagen, Denmark.
 He is also a Radio Journalist for the Danish National Broadcasting Corporation (16 years of experience in public radio broadcasting) and a Sound Engineer.
If you would like, after viewing the LIVE webinar, then Hindenburg will email to you the video of the webinar–just for those who logged in LIVE! If you are like me, it will take a couple of times to absorb the technical bits. Having a video to watch again will be helpful!
And Hindenburg Systems provides more in-depth tutorials for FREE if you want to dive in deeper. 
Hindenburg Systems PRO is used by Stanford, Berkeley, Duke, Penn State, Harvard universities along  University of Iceland, Whitman College and others. HS is also the system of choice for U of Copenhagen, Danish School of Journalism, UMEA of Sweden, London School of Economics, etc.
Hindenburg Systems PRO is also the choice for Doctors without Borders, Greenpeace, and many other organizations that depend on podcasts in remote areas to get their messages out.

Build your podcast on one of the most trusted platforms on the planet—Hindenburg Systems
RESERVE YOUR SPOT TODAY for the HOW TO CREATE and EDIT a PODCAST by emailing Kiffer at KBrown@ChantiReviews.com
---
We encourage you to stay in contact with each other and with us  during this stint of practicing physical distancing to prevent the spread of COVID-19.
Let us know how you are doing, what is going on where you live, how are you progressing on your writing projects.
I invite each of you to join us at The Roost – a private online Chanticleer Community for writers and authors and publishing professionals.
We are active on Facebook, Twitter, and Instagram. You can find us by using our social media handle @ChantiReviews
Minimize physical contact! Maximize social connecting!
Take care, be safe.
Keep writing and creating magic! 
Kiffer and Sharon & Entire Team Chanticleer