Listen to or download this article: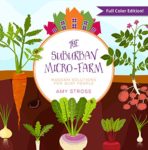 Publisher: Twisted Creek Press; 2 edition (2018)
Buy the book now at:

Amazon
Author's Website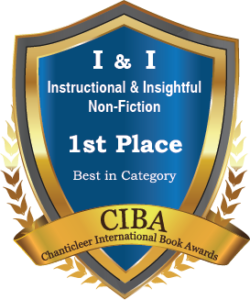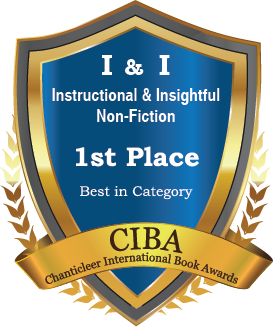 Author, educator, and urban farmer Amy Stross offers a comprehensive look at how to repurpose a small yard in the city for basic sustenance and so much more.
Award-winning writer Stross has composed a thoroughly practical guide to everything a reader would need to know to do what she did: transform a yard into a farm. Acknowledging that the ground surrounding a town dwelling is hardly what one thinks of when one thinks farmland, Stross draws from her personal experience to show precisely how the transformation can take shape. Her colorfully illustrated manual gives the basics for managing an ample garden space, or micro-farm, almost down to the minute (in fact, seven minutes twice a day).
Stross was caught between jobs and challenged to make the best use of time and space. Growing the kinds of foods her family liked to eat on a tenth of an acre, preparing and preserving them and, at times offering produce for sale became her grand quest. She shares the wisdom she gained as she gradually moved from beginner to experienced farmhand, to teacher of others. She tells readers what, why, and how to grow sustainable crops from the depths of the soil on up.
One bias Stross invites us to overcome is that gardens are ugly and should be hidden. She blasted that notion by using the "parking strip" – that piece of land between the sidewalk and the street – for cherry trees, providing not only the beauty of the spring blooms but, after a few years, an abundance of cherries for jams and preserves. She makes useful suggestions about how to explain one's project to perhaps skeptical or critical neighbors. She recounts our American history of Victory Gardens as a success story supporting the home garden venture. If we can, why should we not provide a good portion of our edibles by our own labor? Later, the author became involved in community gardening, learning from, and helping others in a socially responsible setting.
Stross's book combines memoir and good humor with an encyclopedic knowledge of the subject. She starts with soil with composting readily available substances like coffee grounds and eggshells, then covers annual plantings and planning with a micro-farm calendar. Instead of seeing hills, rocks, and other barriers as problems, Stross shows how these can be utilized in the overall strategy of garden planning. Stross goes on to recommend specific plants for specific purposes such as hedgerows, shady areas, and saleable products like cut flowers and homemade soaps. Following her example, readers can become writers, teachers, and sharers of the vast body of information she presents. The Suburban Micro-Farm projects Stross's personal win-win-win-win: readers will learn, learners will do, doers will share, and all will be the better for it.
The Suburban Micro-Farm: Modern Solutions for Busy People won First Place in the 2018 CIBAs for Instruction and Insight.