Listen to or download this article: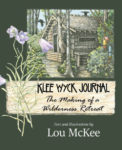 Publisher: Epicenter Press (2017)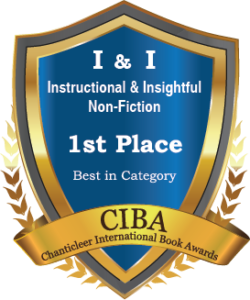 Lou McKee's Klee Wyck Journal is a beautiful sharing of a bold adventure played out in the wilds of Canada's West Coast. Here the love of kayaking and the outdoors leads to a dream fulfilled and a revealing memoir that artfully showcases the building of a remote cabin retreat, the power and beauty of nature, the love of family and friends, and the value of self-discovery.
As an avid kayaker and camper, Lou McKee often explored the coastal areas of Washington and British Columbia. A trip to Vancouver Island ultimately turned into a yearly tradition. Lured by one particular stretch of beach, Lou and her fellow travelers decided to stake their claim on an area they affectionately christened "Klee Wyck." The moniker was an homage to noted Canadian artist and writer Emily Carr, whose work was inspired by the natural landscape and indigenous people of the Pacific Northwest coast.
While the wild and pristine setting was clearly a draw for tent camping, overcast skies and torrential rains eventually forced Lou's spirited clan to consider more secure sheltering. Over the next several years, a practical and cozy little cabin in the woods begins to take shape. In this naturalist's playbook the homey structure evolves through a combination of brains and brawn, and the creative use of cedar beach logs, reclaimed wood, prefab materials imported from the city, and numerous found objects. Amidst the likes of an artfully designed mosaic-type floor featuring cedar rounds and beach gravel filling, a sacred lookout and miniature garden created in memory of a friend's deceased daughter, a rare glimpse of ethereal white rainbows or "spy-hopping" whales, each subsequent year brings together McKee, family members and friends for shared work and play, stories, celebrations, mouth-watering innovative meals, and the continuous expansion of the charming wilderness dwelling.
In this captivating blend of words and imagery, McKee's colorful first-person narrative documents daily happenings, observations, and continuing work on the cabin. It renders intricate sketches of the local flora, fauna, and a bounty of natural treasures gathered from the beach. McKee's background as a painter, illustrator, greeting card artist, and designer translate as an integral part of this journal. Whether a favorite piece of camping gear like the candle lantern that served as a welcoming front porch light, the humorously adorned "hoo-hah" sculptures created at the shore, intricate seaweed ruffles, or smoothly polished sea stones ultimately interpreted as powerful, enlarged pastel paintings, the finely detailed ink and colored pencil drawings provide an ideal visual complement to McKee's remarkable unfolding story.
Each chapter covers a new season at the family compound and lists a new roll call of visitors. Here ages range from a visiting 6–year-old granddaughter to an active 80-something young friend. McKee's well-crafted work effortlessly chronicles the wild curiosities of this coastline neighborhood. McKee's journal entries always speak to her core sentiments from the flight of kissing ravens or confrontations with roaming bears to hidden places for gathering mussels and clams for the steamy chowder pot. We agree with her when she says, "This experience should be everybody's accessible right. … Nature is still the most healing entity."
The far-reaching sea is a constant presence in McKee's writing, commanding respect with both its lulling tranquility and rolling intensity. While a knowledgeable seafarer, weather, winds, and white-capped waves can give rise to concern from even the most experienced of kayakers, facing down such fears proved a crucial component in McKee's Klee Wyck experience.
This is more than a memoir relating a vacation retreat; this is the story of a woman going after her dream with vision, determination, ingenuity, imagination, and purpose. McKee not only brings family and friends along for the ride, but the resulting Klee Wyck Journal is like a personal invitation for readers to journey into the Canadian wilderness and experience coastal life through an artist's keen eye. This unique takeaway of being in a homespun cabin by the sea is lovely, heartfelt, and inspiring.
Klee Wyck Journal (The Making of a Wilderness Retreat) won First Place in the CIBA 2018 Instruction & Insight Awards for Non-fiction work.