Listen to or download this article: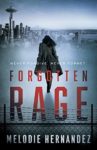 Publisher: Melodie Hernandez (2018)
Buy the book now at:

Amazon
Author's Website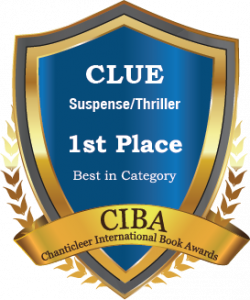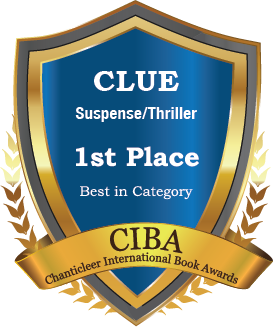 In Forgotten Rage: Never Forgive. Never Forget, Melodie Hernandez introduces Detective Luz Santos. Young, attractive, and smart, Santos works in Seattle, Washington, a city known for dark, rainy days. Hernandez sets the stage for a serial killer whose victims are not the rich and famous, but the homeless.
Detective Santos rushes to the first murder scene, and soon, we are embroiled in the professional and personal life of one tough cop. Santos' heart belongs to Cheech, her Chihuahua, but Santos holds out hope, after several failed relationships, of finding the elusive partnership she's always hoped for.
Ms. Hernandez filters the story through the lens of savvy Latina cop, Detective Santos, who is hell-bent on finding this killer before the killer finds her. As she works to exhaustion, she also struggles with her own demons and nightmares.
But Santos is relentless, and when she arrives at the scene of the second murder victim, the potential killer is found asleep nearby with the murder weapon on him. But Santos isn't convinced.
Meet Nick Mason, a former attorney turned homeless guy. After his arrest for the murder of victim number two, he knows enough about the law to keep his mouth shut. Once Santos discovers his pre-homeless-identity and the reason he's on the streets, the two become embroiled in a race to find a ruthless killer who is spiraling out of control. Luz stays ahead of the killer by a hair. As the bodies pile up, the clues come in too few and too almost too late.
Hernandez weaves lines from her original poem through the book to introduce chapters. The lines are from the killers POV, and they are chilling, to say the least. Another stroke of genius comes when Hernandez inserts chapters written in the first person from the killer's POV, which brings us up close and personal with a deranged killer. But Santos is far from understanding the basics, for example, is the killer male or female? Hernandez keeps us guessing to the end when they find the last clue.
Hernandez presents a protagonist both human and relatable with a satisfying ending that ties up all the loose ends just enough for her fans to beg for book two.  This fast-paced mystery will have you reading into the night to find out what happens next. A page-turner extraordinaire, one that we highly recommend diving into.
Forgotten Rage won First in Category in the CIBA 2018 CLUE Awards for thriller novels.