Listen to or download this article: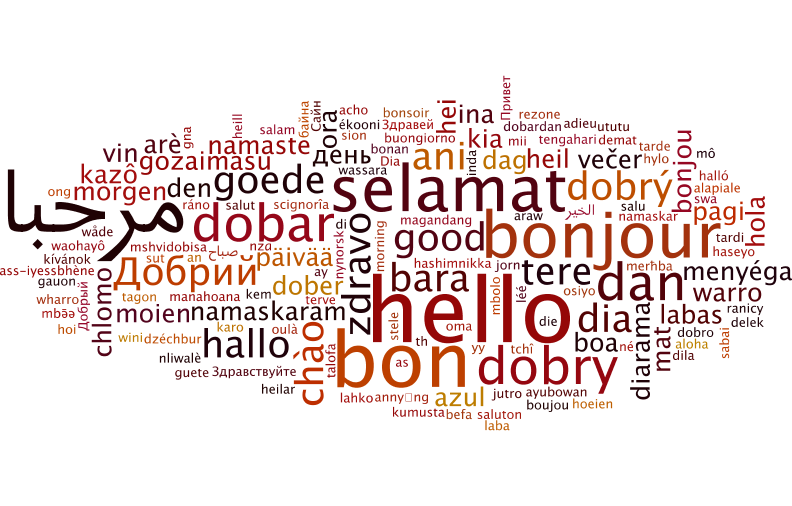 Language sets the tone and creates the author's voice.
Names make characters memorable.
Historical words allows for the cadence of past times to emerge.
New words transport you to a different place and time.
Nouns create time and place.
Vocabulary and World Building is not just for science fiction and fantasy writers. Legal thrillers must accurately portray the reality of the judicial systems used. Historical fiction must be seasoned with the parlance of the time and place to bring the characters to life. Westerns have bounty hunters and train robbers.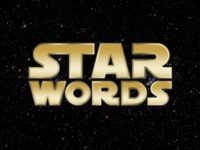 The Star Wars series set in the far future in a faraway place borrowed words from the past such as: knights, sabers, bounty hunters,  princess, master, and so on. Here is a link to a blog on Merriam-Webster ' website if you would like to read more in detail.
And here is another fun link on Merriam-Webster:  Star Wars and Plain Words
The best methods of using language to authenticate your fiction often lies in blending the familiar and new, including fresh word combinations. Jessica Morrell
I confess, one of my secret pleasures is escaping with a cozy mystery and becoming immersed in it.
One of my favorite series that I enjoy reading is the Henrietta and Inspector Howard mystery/historical fiction series by Michelle Cox. Cox is known for recreating Chicago in the 1930's  during the Great Depression with cinematic detail that make her characters and settings come alive in the reader's mind. Some old terms that she made new again are: twenty-six girl, taxi dancer, gallivant, paddy wagon, copper, weaseled, promenade, and other delightful words to transport her readers.

If you are a fan of Kerry Greenwood's Phryne Fisher's Murder Mysteries,  you may want to add the Henrietta and Inspector Howard's series to your must-read list.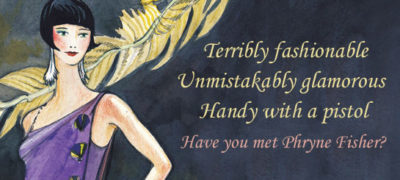 Another one of my favorite series is the The Working Stiffs cozy mystery series by Wendy Delaney. Delaney adds color and subtext to her mysteries with her selected words. My favorite character (besides the protagonist, Char, a truth wizard and the amateur sleuth) is named "the crippler."  This heinous character (a nemesis of Char's) is one that many of us who visited relatives have been subjected to and can related to —the infernal sofa sleeper!  If you are looking for a cozy mystery that is engagingly humorous and cleverly crafted with a peculiar cast of regulars with small town charm, look no further than Delaney's Working Stiffs Mysteries. Start with the first one—Trudy, Madly, Deeply.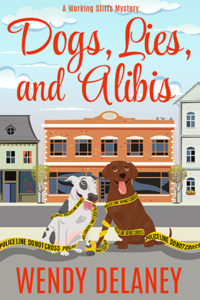 William Shakespeare is said to have coined more than 1700 words that we now use in the English language. He was particularly known for turning nouns into verbs such as "elbow."  A few example of other words that we use today that he coined are: zany, grovel, luggage, madcap…
Click here for a sample of other words that he coined and also links to the works where Shakespeare used them. This handy link also has other links and resources for you to go down the rabbit hole (as I did). Citation: Mabillard, Amanda. Words Shakespeare Invented. Shakespeare Online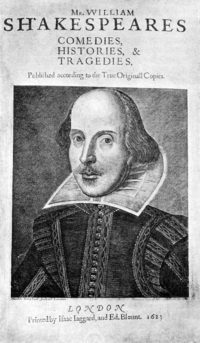 From Jessica Morrell's Editor's Desk
J.K. Rowling author of the Harry Potter series is known for creating spells from Latin terms (Avada Kadavera) and coining fresh word combinations like parseltongue for the language of snakes and serpentine creatures.  Humans who can speak this language are called parselmouths. She also brought us dementors, muggles, and death eaters. Here's an updated Harry Potter vocabulary guide that proves the richness of Rowling's language that anchors the Potter world.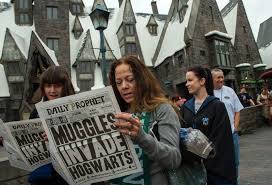 It's not like you need to create eleven new languages like George R.R. Martin did for his Songs of Fire and Ice. Or do you? Most of us have heard the Dothraki and Valyrian. (By the way, the Star Wars series has 68 languages.) These important languages in the GOT HBO series were expanded by hired consultants who matched words with the culture and history. And wouldn't you know it, people around the world are learning these invented languages. There's also the Common Tongue spoken by most citizens of the kingdom, the Old Tongue mostly spoken north of the Wall, and the True Tongue spoken by the mysterious children of the forest.
Kiffer chimes in…
And let us not forget J. R.R. Tolkien's Lord of the Rings fantasy and adventure series and its many languages that Tolkien created for this world. The internet  has many websites listed that are dedicated to guides pronunciation, official definitions, etymologies,  and the histories of the languages that he created.
The invention of languages is the foundation. The 'stories' were made rather to provide a world for the languages than the reverse. To me a name comes first and the story follows. J.R.R. Tolkien
As most Tolkien fans, I have read the entire collection more than once or twice. And true to a classic, each and every time that I reread it, more of the collection's subtext is revealed to me.
We'd love to hear from you! What are some words that you have coined, created, used in new and different ways for your works. Leave a comment or email us!
Some more reference links:
A website that focuses on language diversity with a Language Planisphere:  Soroscoro: So the languages of the world may live on!  
And just for fun, here's a link to a glossary list of sci-fi terms from  Writers Write website.
A Game of Tongues: Why George R.R. Martin is a Linquist After All by WordJazz  (very insightful and interesting article with 20 points).
How many languages are there in the world? Linguistic Society of America
---
Our Next Posts
Chanticleer's next Marketing blog post will address a more deep dive into Hashtags and Social Media (How to Expand Your Social Media Reach to Increase Online Book Sales.
Our next Editorial blog post will address The Importance of Naming Characters.
So please stay tuned…
---
Jessica Page Morrell is a top-tier developmental editor for books and screenplays. Her articles have appeared in Writer's Digest and The Writer magazines. She is known for explaining the hows and whys of what makes for excellent writing and for sharing very clear examples that examine the technical aspects of writing that emphases layering and subtext. Her books on writing craft are considered "a must have" for any serious writer's toolkit.
Jessica will teach the Master Craft Writing Classes at the Chanticleer Authors Conference on Thursday, Sept. 3, 2020  and will present sessions during the conference. She and Kiffer will also host a fun kaffeeklatch for Word Nerds at CAC20.
---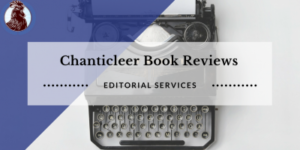 Did you know that Chanticleer offers editorial services? We do and have been doing so since 2011.
Our professional editors are top-notch and are experts in the Chicago Manual of Style. They have and are working for the top publishing houses (TOR, Macmillan, Thomas Mercer, Penguin Random House, etc.) and award-winning independent presses. If you would like more information, we invite you to email Kiffer or Sharon at KBrown@ChantiReviews.com or SAnderson@ChantiReviews.com.
Click here to read more about our Editorial services: https://www.chantireviews.com/services/Editorial-Services-p85337185
A great way to get started is with our manuscript evaluation service. Here are some handy links about this tried and true service:
https://www.chantireviews.com/manuscript-reviews/
We work with a small number of exclusive clients who want to collaborate with our team of top-editors on an on-going basis. Contact us today!
Thank you for reading this Chanticleer Writer's Toolbox article. 
We encourage you to stay in contact with each other and with us  during this stint of practicing physical distancing to prevent the spread of COVID-19 — especially at this time of re-opening.
Let us know how you are doing, what is going on where you live, how are you progressing on your writing projects.
I invite each of you to join us at The Roost – a private online Chanticleer Community for writers and authors and publishing professionals. You are welcome to email me for more info also.
We are active on Facebook, Twitter, and Instagram. You can find us by using our social media handle @ChantiReviews
Minimize physical contact! Maximize social connecting!
Be well. Stay safe. Keep writing! Keep Creating!