Listen to or download this article: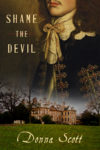 Buy the book now at:

Amazon
Author's Website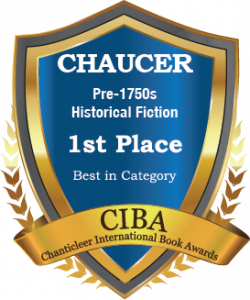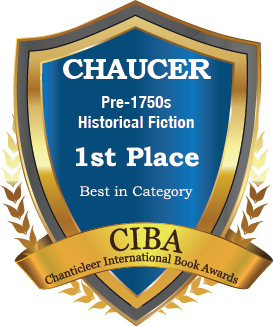 Colin and Roddy Blackburne are sent into indentured servitude in England in 1643 with their father. Gavan Blackburne supported the divine right of King Charles I. Still, after the tragic death of his wife that both Colin and Roddy witnessed, he relinquishes his efforts to protect the remainder of his family.
The Blackburnes become stable hands at Appleton Hall, where the viscount's daughter Emma quickly catches the eye of young Colin. Emma is curious about the young Scots in the stable and drags along Alston, the son of Lord Stillingfleet. The four children start a friendship that intertwines their lives forever.
By 1648 the King is being tried for treason. Emma and Alston are facing pressure to find suitable matches for marriage, and both have secrets to hide. Emma and Colin have professed their love for each other, while Alston has fallen for Stephen Kitts, a man who has a dark past and devious intentions for the future. Colin is forced to flee the day before his family's servitude ends, leaving only a letter behind. Tragedy strikes when Roddy's jealousy causes him to betray the young lovers ending in unforeseen consequences.
Scott's writing is magnificent. One of the first signs of her skill is how quickly the real-world melts away when reading. History buffs will enjoy the way Shame the Devil effortlessly interlaces the complex historical backdrop into the narrative, while those reading for the romance will not be overwhelmed with historical exposition. While the history of the setting is a crucial element of the story, it mainly shows up in character dialog. The way characters talk about and react to the political tensions of mid-seventeenth-century England fuels the conflicts of the novel and demonstrate how character-driven a story can be.
The English Civil War takes a back seat to the book's real action, secrets, and lies. Naturally, in a story of forbidden romances, there is plenty of betrayals, but there is just as much steadfast love. A well-written book like Shame the Devil makes readers invested in the likable characters and the unlikable ones. All of the main characters are complex and feel real within each page. Scott manages to make the character's flaws and motivations believable and make sense within the narrative to make each character's story feel complete.
The intricately woven secrets and lies against the backdrop of an unprecedented dethroning of the monarchy make Shame the Devil a page-turning experience. Historical fiction and romance fans should not miss out on this book. Highly recommended.
Shame the Devil won First Place in the CIBA 2014 Chaucer Awards for Early Historical Fiction novels.