Listen to or download this article: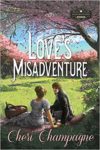 Publisher: Pandamoon Publishing (2016)
Buy the book now at:

Amazon
Author's Website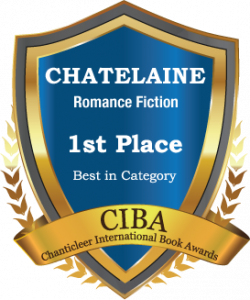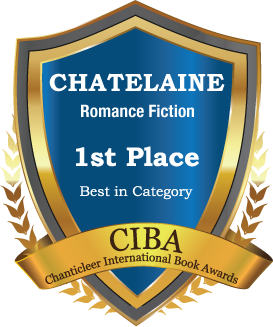 Miss Annabel Bradley needs a husband before she is officially an old maid. At the ripe age of twenty-five, she has been virtually "shelved" by the ton. Anna is eager to begin a family, and though she's been reared on a healthy diet of adventure novels, she is willing to settle for any suitable match as long as she can begin the family she has always wanted.  Anna knows exactly with whom she wants to share her life, her lifelong friend Lane Mason. Growing up on neighboring estates, Anna and Lane couldn't be more perfect for each other, and even though they both know their marriage would provide an easy companionship, Lane has a secret that forces him to keep Anna at arm's length. Despite loving Anna since they were teenagers, he can't in good conscience marry her without first finding a solution to his problem. Anna isn't willing to wait forever, and when another lord of the peerage shows interest in her, Anna must decide whether to follow her heart or take what might be her only chance for a family, but after Lane and Anna are kidnapped, both make life-changing decisions that seal their fates.
Love's Misadventures has all the hallmarks of a romance lover's dream. The wealthy, most-desired gentleman of the season, Lord Devon is the hunky blonde heartthrob, unafraid to come to the rescue of his lady love but sensitive enough to pack the perfect picnic. Annabel embodies the smart, ahead-of-her-time heroine who doesn't want to settle for a loveless marriage but will do whatever she must to protect her family, and even though the novel has that comfort-food feel, it gives the reader with one huge surprise. Lane is a virgin. Not only is Lane inexperienced in the ways of love, but he also isn't even sure he can perform his "husbandly duties." While it is entirely typical to find this trait in the female protagonist, seeing it in the hero makes this novel a standout.
The friendship between Lane and Annabel will leave the reader touched and a little envious. So often, the plot of romance novels has lust that evolves into love, but Love's Misadventures begins with friendship, a lasting friendship, that is put through so many challenges. Like a horse in a race, Lane doesn't realize how fortunate he is to have found the love of his life in his best friend until he stands to lose her to another man, and Anna will sacrifice respectability to find love in the arms of the man who knows her better than anyone in the world.
In Cheri Champagne's first novel in the Mason Siblings Series, readers will find the love and fire they expect from a historical romance but with refreshing twists that make the novel all its own.
Love's Misadventures won First Place in the CIBA 2017 CHATELAINE Awards for Romantic fiction.