Listen to or download this article: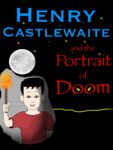 Publisher: Independently Published (2020)
Buy the book now at:

Amazon
Author's Website
When 11-year-old orphan Henry Castlewaite is delivered to his new foster family in tiny, rural Terwilliger Tennessee, the only sure thing is he is back in the town where he grew up, but that's about it. After a terrible accident, Henry is suffering from amnesia and doesn't remember that he's a wizard, no matter how many times his chaperone from the Castle Family Trust tells him that this is so.
But Henry is a wizard who doesn't remember anything about his powers or his past, only that he will see his best friend Gwendolyn on the school bus in the morning. It is also clear that while Henry may not remember much about Terwilliger, the residents of the little town remember a lot about him. Especially his new family, where the other boys tease him unmercifully and the local gossip girls haven't decided whether they have crushes on him or want to vilify him at every turn.
He even has mortal enemies he does not recall. But he also has another friend, Ben, who seems to come from an even stranger background than Henry. And who appears to have amnesia as well.
On the run from those bullies, Henry and Ben discover the old mining tunnels under the school along with the evil wizard who seems to have convinced most of the teachers that Henry needs to be captured and brought to him – clearly not for Henry's own good.
Once Henry, Ben, and Gwendolyn realize that they have all lost parts of their memories, they stop trusting the adults around them and are determined to find out the truth for themselves. They are all in danger.
The development of this world where our hero can see the magic hidden in plain sight certainly weaves its own spell. In short, Groseclose presents a fun, adventure-filled new series that promises to fill the gap in children's fantasy literature left by Rowling's last book in the Harry Potter series. That's a big gap, but readers who zipped through the Potter world and those who've not had the opportunity to dive in will surely feel at home here. After all, it's not every day readers experience the pandemonium that ensues when a two-headed dragon is brought to life in the middle of an art museum!
As Henry and his friends delve ever deeper into the strangeness of the world that the adults are attempting to hide from them, they uncover deep secrets, hidden depths, and evil witches and wizards who look to Henry to resurrect a long-dead mystery. And they're not planning to let anyone stand in their way.
In this world of candle spirits, hidden portals, memory enhanced letters, and time-traveling magical creatures, Henry and his friends take on a quest that will save the world – or end it. Each twist and turn in the story opens up a new world of adventure, even as it shakes our heroes' world to its foundations.
Readers seeking stories that weave magic, adventure, friendship, and danger surrounding a Boy-Who-Must-Not-Be-Named, complete with evil wizards and desperate quests, need to look no further than Henry Castlewaite for their next reading adventure.