Listen to or download this article: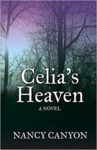 Publisher: Penchant Press International (April 30, 2020)
Buy the book now at:

Amazon
Author's Website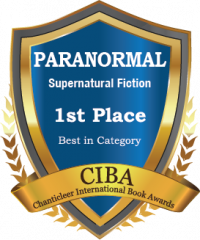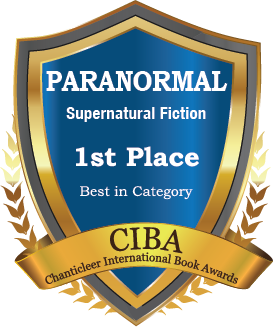 It's as if a large chunk of her heart was wrenched away in an instant. Celia's twin sister died suddenly in a terrible accident. Now Celia is haunted by this dear sister who is gone forever. Moreover, the emotional distance between herself and her parents, the only family that's left behind, is painful. From her hell on earth, she yearns for her own, Celia's Heaven, where all could be right again. But the road to Heaven is paved with broken promises and a shattering revelation.
Celia leads an unsatisfying life. The residents in her town are repulsed by her because she works as a stripper. Her father berates her for her life choices. She gets it, but she makes good money, and money is hard to turn down. Although Celia's boyfriend asks her to marry him, she still likes to be with other men and acts on her impulses. Amid the emotional chaos, Celia continues to look for a miracle. The only thing on the horizon, however, is the worst winter snowstorm in years, and it could be deadly.
On the anniversary of her twin's death, Celia reminisces about the times the two shared together.  But something weird is happening, she is seeing glimpses of her twin – even hearing messages from her. What is she trying to say? Is there some warning to communicate? Or is it some secret she needs Celia to know? Her sister's spirit is restless, and Celia is trying to understand and help. Perhaps by helping her sister, she will be helping herself as well.
Nancy Canyon's beautifully written story has a smooth, crisp, surface tone with an underlying, pulsing energy. Fascinating, conflicted characters will grab any reader's interest right from the start. Even the dialogue is masterful for what is said and what is left unsaid. All in all, Canyon shines at painting detailed, intense character portraits that spring to life and find their way right into the heart of the reader. Each character struggles to reconcile the choices they've made that affect them and those around them. But now they face fears about what is to come. The powerful writing takes the reader into the intimate journeys of Celia, her boyfriend, and others including her sister. These are women and men who live in quiet desperation, and thoughtfulness, praying for a better life and hoping to survive.
Set against a backdrop of a nightmarish snowstorm, Canyon's characters are put to the test, trying to survive the current situation that seems to have supernatural strength and the emotional turmoil they each face. Is peace a possibility? Is happiness and love too much to hope for? Celia's twin may know something that will change lives forever if only Celia discovers the key to unlock her message.
Celia's Heaven won First in Category in the CIBAs 2013 PARANORMAL Awards.