Listen to or download this article: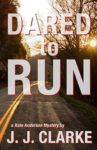 Buy the book now at:

Amazon
Author's Website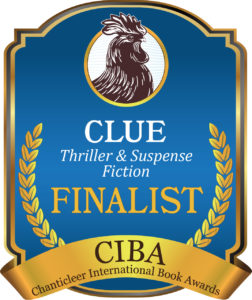 In this stirring whodunit by writer J. J. Clarke, a young woman flees from an evil-minded stalker and finds herself in an underground of female supporters who know how to protect her.
Kate Anderson is tough – tough enough to work in law enforcement and use a gun if she has to, but she is being pursued by a man named O'Dell who has her number – and may have her cornered. O'Dell is crafty, determined, and never loses sight of his prey.
Only a few people know about Kate's dilemma – a former workmate, her new boss, and the grandfather who took her in (and taught her to stand up for herself) after the accidental death of her parents long ago. With some unusual advice and training from a women's consortium that includes Dennis/Denise and a big, protective dog named Sic'em, Kate feels safe most of the day but knows that at night, her stalker is out there somewhere, watching and waiting. When her grandfather is threatened, all her strategies fall apart. O'Dell is found dead, and she has no choice but to flee. Luckily she now has the backup of experienced, similarly maltreated women who work in tandem to whisk her out of the state, give her a new name, new home, and new purpose. It is only when an old friend passes away that Kate realizes she has to go back home, no matter what the consequences.
Clarke writes this thriller novel like she was born to the task, inventively including in her lively cast of characters a cadre of Dolly Parton lookalikes and some very fierce nuns. She allows her heroine to be both a dead-on shootist and a first-rate pie chef. The men in her wildly twisting story are equally complex, from Dennis/Denise to the kindly granddad who may have a few scurrilous skeletons in his closet. All these freaks, friends, and feisty females will show Kate their true colors when push comes to shove.
With action on every page and a gift for conveying disturbing realities, Clarke quickly sweeps the reader into Kate's perils, showing her leading lady's strengths, bravado, and resilience. In fact, Clarke's professional background in law enforcement gives her work extra punch, from inside knowledge of police procedure to the punchy dialogue. Readers will surely enjoy all members of the ensemble, from nuns to hard-boiled cops. 
Dared to Run is the first book in the Kate Anderson Mystery series, Dared to Return is the second. Clarke weaves her magic in this new must-read series for women seeking to be, as Kate's grandfather says, "fiercer and smarter" – and for anyone who likes gritty mysteries with a keep-you-guessing-until-the-very-end. Dared to Run is currently a CIBA 2019 CLUE FINALIST for Suspense/Thriller Fiction. Recommended!