Listen to or download this article:
Publisher: Independently Published (2018)
Buy the book now at:

Amazon
Author's Website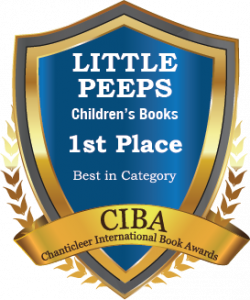 Self-respect and determination provide the themes for this cheerful children's book by English author Sylva Fae.
When he was little, Scaredy Fox was scared of everything: the dark, his shadow, thunder. But now he's older and the only animal in the forest with a negative nickname. There's Funny Bear, Bright Owl, Running Deer, and even Scaredy's own brother, Lucky Fox. Lying at the edge of a park, Scaredy spies some girls doing something they call "yoga."
The young fox is inspired. He returns to the forest and begins to assume strange postures, naturally inciting curiosity among the animals. He invents what he calls the Swaying Willow posture, boldly imitates a charging position he calls Warrior Wolf, and many more. It isn't long before his wish comes true: his animal companions rename him Yoga Fox.
Fae has constructed this vibrant tale imaginatively. The yogic postures depicted, with simple cartoon illustrations, are so engaging that once they are part of the story, readers will want to see what strange shape comes next. This sense is enhanced with a final page in which all poses are repeated, inviting children to try them and invent their own names for each one. Fae's creation makes a genuinely satisfying read for youngsters and for their parents or grandparents. The central idea – striving for self-improvement – can be discussed in the process, making this a multi-layered experience for all.
Yoga Fox won First Place in the CIBA 2018 Little Peeps Awards for Early Readers Books.