Listen to or download this article: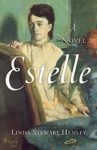 Publisher: She Writes Press (2020)
Buy the book now at:

Amazon
Author's Website
Twenty-two-year-old museum intern and unknown artist, Anne Gautier, has undertaken a significant project, restoring an elegant house on one of the most beautiful streets in New Orleans. The grand old Creole home has been in her family for many generations, and when her grandfather died, he left her the house on Esplanade Avenue, where all the best French Creole families once lived.
There's only one stipulation: She must restore the property or ownership will revert to the city. Even though the house is not in the best part of town, Anne is determined to celebrate the historical home not only because of her own family but also because it was an integral part of New Orleans's history during the visit of Edgar Degas in 1872. In fact, in Anne's attic, Degas's notebook gives her the money she needs to begin the restoration.
Her plans go sideways when someone breaks in and vandalizes the home, leaving behind a threatening note and a mystery to solve. On top of this, Anne is trying to reconcile her feelings about Stella, the half-sister Anne recently met. Is Stella behind the vandalism? She was left out of their grandfather's will. Anne tries to rely on her new boyfriend, Sam, for advice, but he has begun acting strangely, sneaking around behind her back and hedging her questions. With no one to lean on, a demanding job, and her own artistic-inspiration waning, Anne may never see her beautiful home and its essential history revived.
The duel settings of New Orleans in 1870 and 1970 give this novel a unique perspective. The juxtaposition of the Musson and De Gas families' issues to the modern trials of Anne and her own family provides perspective and education for the reader. Though their struggles seem completely unalike, the parallel stories are paradoxically similar. Estelle De Gas, sister-in-law and cousin of Edgar Degas, is a strong woman trying desperately to hold her marriage to a cheating husband together. At the same time, maintaining the expected appearance of a well-to-do Creole family while knowing the family's fortunes have fallen. Anne is struggling to find her place in the world and to hold together what family she has left while dealing with her own untrustworthy partner, Sam. Though Sam admonishes her for refusing to look at the practical realities of life, she seeks to make her surroundings beautiful, just as Estelle does in encouraging Degas to find his inspiration in la Nouvelle-Orléans. Anne wants desperately to make her own way in the world. Though Estelle isn't an unmarried young woman, she understands the integral role she plays within her sphere of familial influence. The more Anne learns about Estelle, the more she realizes she needs to take a leaf from her ancestor's playbook and find her own strength.
Art plays a huge role in this novel. Edgar and Anne share a similar notion that the life of an artist is not one easily shared with another. Both are suffering from a lack of inspiration and direction. During the time Degas spent in America, he had achieved little recognition, and his brothers hope he will take an interest (and make an investment) in the family cotton business. Anne has given up her art for her busy internship and her flailing love life. Though the museum job isn't her dream, she understands art is not an easy way to make a living. She avoids facing the truth just as Degas begins to feel he must help his family by selling his work and sending them much-needed money. Eventually, New Orleans offers both a new subject matter for their art. Anne, with her new-found sympathy for the poor of the city and Edgar with his own family's business.
The growth of Anne's relationship with her half-sister, Stella, is an interesting subplot in conjunction with Anne's realization about the struggles of poverty-stricken New Orleanians. Anne has only recently learned of her sister's existence because Stella, the product of a teenage dalliance, was given up for adoption immediately after her birth. Anne's overwhelming guilt over her half-sister's lost inheritance haunts her, and though she wants to share, giving up a portion of her estate is not the easiest thing to do. But the hard truth is, Stella is facing eviction from a Section C housing, a slum where the houses are more like shacks. Anne could offer Stella a home in their grandfather's former home, but will she?