Listen to or download this article: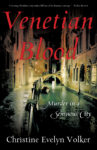 Publisher: She Writes Press (2017)
Buy the book now at:

Amazon
Author's Website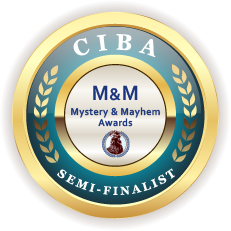 Venice has a long and intricate history and is best known as "The Floating City." Tourists from across the world come to marvel at its beautiful architecture and walk over its countless bridges. Getting lost in time among the splendors of Venice can be seductive. Visitors will recognize the undercurrent of romance and mystery to the city, and make no mistake, Christine Evelyn Volker captures it in her novel, Venetian Blood: Murder in a Sensuous City.
Anna Lucia Lottol is on vacation in Venice, trying to forget about her failed marriage. Soon after arriving, Italian authorities detain her and name her suspect number one in the murder of the Venetian businessman, Count Sergio Corrin. Anna's innocence quickly becomes murky, and she enlists the help of her friend Margo to unearth the truth and clear her name before it is too late.
As the women investigate the elite circles of art and finance, there is a persistent suspicion towards Anna's involvement. From the beginning, she presents herself as somewhat of an unreliable narrator. Her dishonesty creates an interesting parallel between what she is hiding from the detective and everything she hides from herself. As she dives deeper and deeper into Sergio's secrets, her sanity comes into question. At night, she hears unexplainable sounds from an abandoned building, has dreams of stabbing Sergio, and believes she's being followed whenever she is alone. But when an unknown assailant attacks, who can she trust?
Within the first few pages, Volker's writing paints an enticing picture of mystery and murder that ferries readers far beyond Venice's touristy parts into the Venetians' winding alleyways. The way Volker develops her plot is like piecing together an elaborate puzzle. The pieces are all there, but readers will only unravel the mystery when the picture is complete and the last page is finished.
In Venetian Blood, Volker draws inspiration from her own life, which adds layers of individuality and artistry to the novel. She grew up with a passion for languages, and her career in the global financial industry eventually brought her to Venice, the first of many visits. In addition to writing mysteries, Volker also uses her writing to advocate for environmental sustainability.
Venetian Blood: Murder in a Sensuous City is the perfect summer must-read mystery and reached the highly competitive level of Semi-Finalist in the CIBA 2018 M&M Awards for Mystery novels. Get ready to journey into the allure of romance and mystery that awaits among the canals of Venice.
Readers can enjoy the Venetian Blood: Murder in a Sensuous City book trailer here.