Listen to or download this article: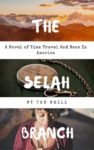 Publisher: Tenebray Press (2017)
Buy the book now at:

Amazon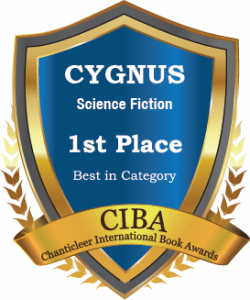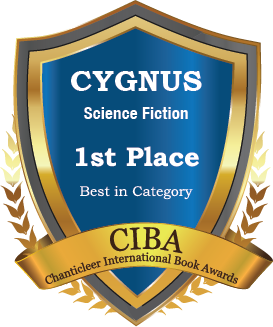 The Selah Branch combines two surprising stories into one enthralling whole.
It begins with a ripped from the headlines feel, diving deeply into issues of race, class, poverty, and hopelessness in Selah Branch, WV. A town whose brighter future of uplift, integration, opportunity, and prosperity was wiped out one summer night in 1953 when a chemical explosion destroyed the promising university town and replaced it with a hazardous waste site. Like Chernobyl, only with a smaller footprint and chemical residue substituting for nuclear waste. But just as deadly.
The story views Selah Branch through the eyes of Kenia Dezy, an African-American public health student on a summer practicum. She's to determine if a simple app can steer people towards healthier food choices and better health outcomes in a town empty of jobs, filled with poverty and hopelessness, marooned in the middle of a food desert.
At first, the current state of Selah Branch and its sharp contrast with the hopefulness of its past confuses Kenia. Then she finds herself there. In that past. With the ability to re-write the history that she sees as already written in her present.
A past that contains not the tragic accident that everyone believes destroyed the town, but instead a deliberate act of sabotage designed to eliminate the beacon of hope and integration, Selah Branch. The participants mostly wanted to obliterate a place where blacks and white really were treated equally. Although some wanted to end a centuries-long family feud by murdering the bodies and the dreams of those they despised.
It is up to Kenia to use her un-schedulable, unplannable trips to that past nexus point to change the future. But there are descendants of that past who are just as willing to kill to maintain the status quo. Even if it only brings them death and destruction.
These are two great plots that shouldn't blend well together, and yet they do, as all of the action in both the past and the present is seen through Kenia's sharp eyes. The reader experiences her despair at the conditions in the 21st century Selah Branch and feels both with and for Kenia as she comes to the depressing conclusion that no matter how much she wants to, there are some things she simply cannot do. That the situation they are living in is just too big for one person to even make a dent in, no matter how well-intentioned she might be.
And as a well-educated and relatively affluent black woman in a poverty-stricken, rural, mostly white town, Kenia is confronted with the contradiction of her economic privilege and racial and gendered lack of it at the same time.
The reader feels for Kenia's hopelessness in the present and is swept away with her into a past where there is one desperate chance to make things better. Kenia's journey in 1953 becomes a dangerous but determined thrill ride, facing enemies at every turn while finding surprising friends along her fast and furious way.
Readers can't help but be caught up in Kenia's there and back again quest to change the past and shift the present, to bring about a hope for a brighter future. Readers will cheer for her and despair with her, but they will desire, more than anything, that she succeed.
The Selah Branch won 1st Place in the CIBA 2018 CYGNUS Awards for Science Fiction novels.