Listen to or download this article: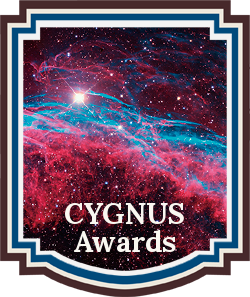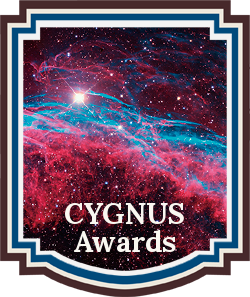 Congratulations to the First Place Category Winners and the Grand Prize winner of the CYGNUS Book Awards for all forms of Science Fiction, a division of the 2019 CIBAs
Chanticleer International Book Book Awards celebrates the best books featuring space, time travel, life on other planets, parallel universes, alternate reality, and all the science, technology, major social or environmental changes of the future that author imaginations can dream up. Hard sci-fi, soft sci-fi, apocalyptic, cyberpunk, time travel, genetic modification, aliens, super-humans, Interplanetary travel, dystopian, and settlers on the Galactic Frontier.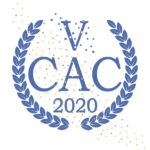 The 2019 CYGNUS BOOK Awards First Place Category Winners and the CYGNUS Grand Prize Winner  were announced on Tuesday, September 8, 2020 at the Virtual Chanticleer Authors Conference that was broadcast on the VCAC20 ZOOM webinar.
Elana Mugdan, the OZMA Grand Prize Winner for Fantasy Fiction for her novel, Dragon Speaker,  announced the 2019 CYGNUS Award Winners. 
It is our privilege and profound honor to announce the 1st in Category winners of the 2019 CYGNUS Awards, a division of the 2019 CIBAs.
This is the OFFICIAL 2019 LIST of the CYGNUS BOOK AWARDS First Place Category Winners and the CYGNUS Grand Prize Winner. Congratulations to all!

Alternate History / Time Travel: Tim Cole – Insynnium   
Apocalyptic/Dystopian: J. I. Rogers – The Korpes Agenda
Hard Science Fiction:  Jacques St-Malo – Cognition
Space Opera:    Shami Stovall – Star Marque Rising   
Soft Sci-Fi/Young Adult – Rey Clark – Titan Code Series: Dawn of Genesis
Speculative Fiction:   Paul Werner – Mustang Bettie 
Science Fiction:  Robert M. Kerns – It Ain't Over…
Honorable Mentions:
Andrew Lucas McIlroy – Earthling
William X. Adams – Intelligent Things 
Sandra J. Jackson – Playing in the Rain
The  Grand Prize Winner for the Chanticleer International Book Awards, 2019 CYGNUS Division is
Tim Cole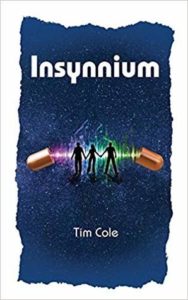 Insynnium 
The CYGNUS Grand Prize Badge is customized for the 2019 Award Winner.
We will pop it up here soon.
This is the badge for the Grand Prize Winner of the 2018 CYGNUS Book Awards was J.I Rogers for the KORPES File.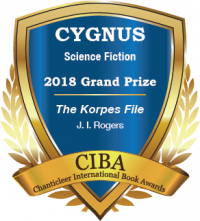 The 2020 CYGNUS Book Awards winners will be announced at CAC 21 on April 17, 2021.  Submissions into the 2020 CYGNUS Book Awards is closed.
However, we are now accepting entries into the 2021 Cygnus Book Awards.
A Note to ALL the WINNERS: The coveted CIBA Blue Ribbons will be mailed out starting in October. We will contact you with an email to verify your mailing address and other items. We thank you for your patience and understanding.
MEANWHILE:  VCAC continues through Sunday, September 20th with Master Writing Classes with Jessica Morrell and Donald Maass. 
LEARN FROM THE BEST!
There are few ZOOM seats left if you are interested in registering for these stellar writing craft masters!