Listen to or download this article: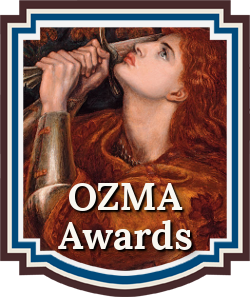 Congratulations to the First Place Category Winners and the Grand Prize winner of the OZMA Book Awards for FANTASY Fiction, a division of the 2019 CIBAs
Chanticleer International Book Awards celebrates the best books featuring magic, the supernatural, imaginary worlds, fantastical creatures, legendary beasts, mythical beings, or inventions of fancy that author imaginations dream up without a basis in science as we know it. Epic Fantasy, High Fantasy, Sword and Sorcery, Dragons, Unicorns, Steampunk, Diesel-punk, Gaslight Fantasy—we love them all.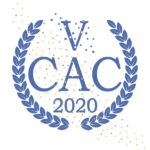 The 2019 OZMA BOOK Awards First Place Category Winners and the OZMA Grand Prize winner were announced at rhe Virtual Chanticleer Authors Conference that was broadcast via ZOOM webinar the week of Sept 8 -13, 2020 from the Hotel Bellwether in Bellingham, Wash.
J.I. Rogers, the CYGNUS Grand Prize Award Winner for her novel the KORPES AGENDA, announced the 2019 OZMA Award Winners.
OZMA Awards The Search for the Best Fantasy Fiction
This is the OFFICIAL 2019 LIST of the OZMA BOOK AWARDS First Place Category Winners and the OZMA Grand Prize Winner. Congratulations to all!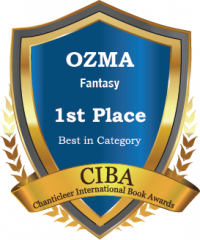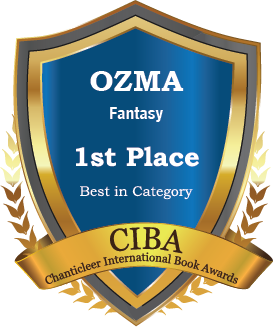 Elana A. Mugdan – Dragon Blood 
Michelle Rene – Manufactured Witches   
Noah Lemelson – The Sightless City 
KC Cowan & Sara Cole –

 

The Hunt for Winter 
Scott Benting –

 

Search for the Armor of God  
Dan Zangari & Robert Zangari –

 

A Prince's Errand   
Tim Westover – The Winter Sisters: A Novel
The OZMA BOOK AWARDS 2019 Grand Prize Winner is: 
Manufactured Witches by Michelle Rene
The Grand Prize Winner of the 2018 OZMA Book Awards, Dragon Speaker by Elana Mugdan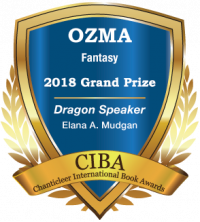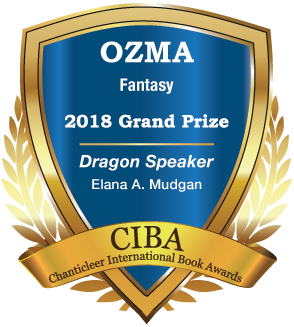 We are accepting submissions into the 2020 OZMA Book Awards until October 31, 2020.
The 2020 OZMA Book Awards winners will be announced at CAC 21 on April 17, 2021.
A Note to ALL the WINNERS: The coveted CIBA Blue Ribbons will be mailed out starting in October. We will contact you with an email to verify your mailing address and other items. We thank you for your patience and understanding.
LEARN FROM THE BEST!
If you have any questions, please email info@ChantiReviews.com == we will try our best to reply in 3 or 4 business days.