Listen to or download this article: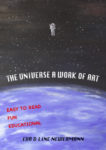 Publisher: Horse Reader (2018)
Buy the book now at:

Amazon
Author's Website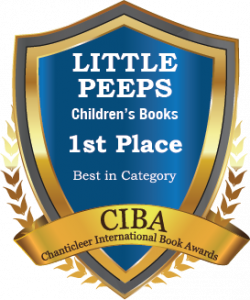 A dynamic mother-daughter team offers children a readable, richly illustrated story of the composition of the Universe, combining artwork, facts, games, and encouragement.
Line Newermann provides the text, recalling her magician father who gave her a lifelong fascination with the objects in the heavens. Her artist mother, Eva, supplies the beautifully painted illustrations – delicate, soft, and dreamy, as well as educational. And both author and illustrator encourage children to paint their own skyscapes.
A picture of a space probe introduces ideas of human exploration of the planets, moons, and stars. Planets in our solar system are shown by size, compared to each other and to the sun, "1000 times more massive than all the planets together." Each planet is described in terms of its composition, position, and name derivation. Planet names provide "brain teaser" opportunities: readers can create their own mnemonic sentences using the names in their correct order, and rearrange jumbled letters for each name.
With vibrant, deeply emotive paintings matching each page of information and the inclusion of poems and photos to further pique the reader's imagination, the authors have constructed a multi-dimensional learning tool, suitable for children in the K-12 age group. The Newermanns' book would also make a pleasant "read-to" for parents and teachers, who might learn a few new things in the process.
The Universe: A Work of Art won CIBA 2018 First in Category Little Peeps Award for Children's Literature.