Listen to or download this article: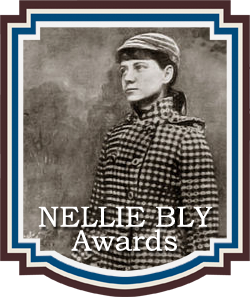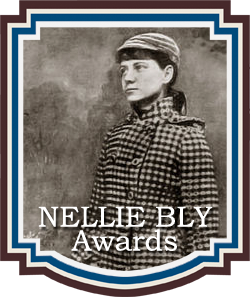 Congratulations to the First Place Category Winners and the Grand Prize Winner of the Nellie Bly Book Awards for

Investigative and Journalistic Non-Fiction Works

, a division of the 2019 CIBAs.
The CIBAs Search for the Best in the Nellie Bly Book Awards!
Chanticleer International Book Awards is looking for the best books featuring investigative works, long-form journalism, and reporting/correspondence. The CIBA judges are seeking the best journalistic works in social science, data-driven reports, equality and justice, ethics, human rights, activist groups, crimes and corruption, environmental, whistle-blowers, health and medicine, and politics. We love them all.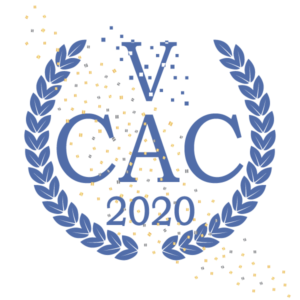 The 2019 Nellie Bly Awards First Place Category Winners and the Nellie Bly Grand Prize Winner were announced at the Virtual Chanticleer Authors Conference that was broadcast via ZOOM webinar the week of September 8-13, 2020 from the Hotel Bellwether in Bellingham, Washington.
Sean Dwyer, author of A Quest for Tears: Overcoming a Traumatic Brain Injury, 2018 Journey 1st Place Category Winner.
This is the OFFICIAL 2019 LIST of the Nellie Bly Awards First Place Category Winners and the Nellie Bly Grand Prize Winner. 
2019 is the FIRST year of the NELLIE BLY Book Awards – a non-fiction division of the CIBAs! 
Congratulations to These Authors who Inaugurate the Nellie Bly Book Awards! 
T.S. Lewis – The Why of War: An Unorthodox Soldier's Memoirs
Maya Castro – The Bubble: Everything I Learned as a Target of the Political, and Often Corrupt, World of Youth Sports
John Hoyte – Persistence of Light
Judy Bebelaar and Ron Cabral – And Then They Were Gone: Teenagers of Peoples Temple from High School to Jonestown
Patrick Hogan – Silent Spring – Deadly Autumn of the Vietnam War
Gordon Cross, Robert Fowler, Ted Neill – Finding St. Lo: A Memoir of War & Family
The Nellie Bly Awards
2019 Grand Prize Winner is:
Shaping Public Opinion:
How Real Advocacy Journalism Should Be Practiced
by Janice S. Ellis, Ph.D.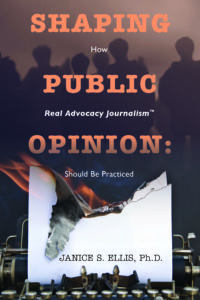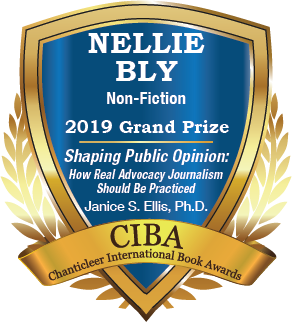 How to Enter the Nellie Bly Awards?
We are accepting submissions into the 2020 Nellie Bly Awards until  November 30, 2020. 
All CIBA Division Winners for 2020 will be announced at CAC 21 on April 17, 2021.
A Note to ALL the WINNERS: The coveted CIBA Blue Ribbons will be mailed out starting in October. We will contact you with an email to verify your mailing address and other items. We thank you for your patience and understanding.
If you have any questions, please email info@ChantiReviews.com == we will try our best to reply in 3 or 4 business days.