Listen to or download this article: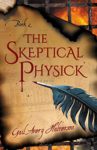 Publisher: Knight Wenstrom (2019)
Buy the book now at:

Amazon
Author's Website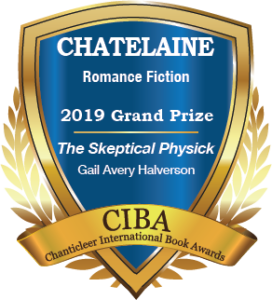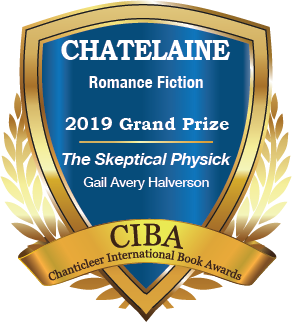 In the second in a series by author Halverson, an aristocratic, intellectually curious young woman has fallen in love with a young physician, a commoner whose radical experimentations have jeopardized his reputation. The couple is just recovering from the professional and personal rigors of dealing with London's plague victims when the city is overwhelmed by fire. Their services are needed now more than ever.
Supported by mentor hospital administrator Father Hardwicke in his medical endeavors, Simon McKensie is finally on the verge of marrying the woman he adores, Catherine Abbott. Even the wealthy, protective Aunt Viola has come to terms with the fact that, though she might not approve the match on social grounds, she sees that Catherine will be happy with Simon.
If winning her aunt's approval and administering aid to plague victims wasn't enough, just days before their planned nuptials, a fire breaks out that threatens to delay them yet again. Worse, Catherine sustains a severe injury on her way to the hospital to help Simon treat burn victims. It seems that there may not be a wedding. But Simon acts quickly and effectively to save the life of his beloved, exchanging wedding vows with her even as she is barely recuperating from her accident.
The couple enjoys a short respite of marital bliss until their world comes crashing down again as Simon, experimenting with the new innovative field of blood transfusion, is accused of the murder of one of his patients. It will take all of Catherine's energy and ingenuity to try to save him from the gallows, as enemies who have long despised his radical approaches rush forward to heap accusations on him.
Halverson follows the storyline begun in her earlier novel, The Boundary Stone. She has built and now sustains the romance between Catherine and Simon – emphasizing his scientific daring and her unusual willingness to step outside the expected role of women of her time and class – against a background of chaos, terror, and death. The author has drawn heavily on factual material about the horrendous fire that began in a little London bakery and destroyed thousands of houses and churches, including St. Paul's Cathedral, leaving up to 70,000 homeless. Aggravating factors depicted included the Lord Mayor's selfish unwillingness to act to contain the fire in its early hours, while in contrast, the rather flippant, fun-loving King Charles II steps in once the true extent of the damage becomes evident. Both these real people are characters in the narrative, along with Lady Wilbraham, a brilliant but unsung female architect, but will she be able to save McKensie from the gallows? Halverson brings many nameless figures in history to life to create a vibrant reality and a dynamic plot. Something all historical fiction fans crave.
With a loving and highly adventurous duo, readers will be looking for Part 3 of this impressive saga.
The Skeptical Physick won the CIBA 2019 Grand Prize in the CHATELAINE Book Awards for romantic fiction.