Listen to or download this article: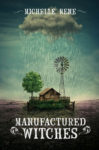 Publisher: Black Rose Writing (2019)
Buy the book now at:

Amazon
Author's Website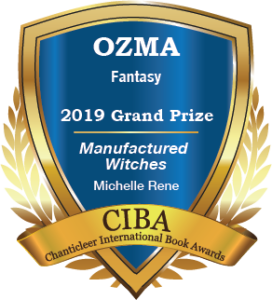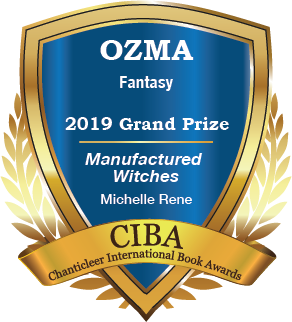 Sixteen-year-old Nat is a boxcar kid. It's the Dust Bowl era, and Nat has lost everything: his grandmother, his family home, and a sense of belonging. He hops trains across Texas in search of a place for himself amid so much loss. Outside of Amarillo, Nat feels a peculiar sensation, a tug from destiny, that pulls him toward the small town of Tanglewood. However, instead of finding a job and some much-needed food, he discovers Polly Jones, a teenager like himself, chained to a post with a sign above her reading, "Thou shalt not suffer a witch."
Nat can't bring himself to abandon her to the small-minded, fearful townsfolk and immediately becomes her protector until the arrival of Camille Renoir Lavendou, a local woman who operates Miss Camille's Home for Wayward Children. No one dares stop Camille from releasing Polly and taking both teens with her because Camille is reputed to be in the "witchin' business" herself. Nat's excitement at the prospect of food and a place to stay quickly turns to disbelief and wariness when he steps inside Camille's sanctuary. What he thought was a ploy on Camille's part to keep the nosey townsfolk at bay doesn't seem to be a trick at all when he meets those who are under Camille's care.
When Polly, too, begins to exhibit extraordinary abilities, Nat begins to feel like an outsider. Despite his limitations, Nat's intense loyalty quickly leads him into a much more dangerous situation, where his very life may lay in the balance.
For lovers of the paranormal, this novel will be a special treat. Miss Camille's Home for Wayward Children is a delight in every room. From books that magically fill with stories for a specific reader to rooms with waterfalls and koi ponds, this realm of possibilities will leave the reader clambering for more and wanting to explore right along with Nat. Although the book would benefit from another round of editing, it is perhaps one of the most compelling novels we've read lately. The delight of discovery and fantastic description within the novel will inspire the many magical possibilities that await. While the surface of the plot is innocent, the theme beneath will undoubtedly satisfy.
Nat's story is one of belonging. Throughout his journey, he has the innate, human need for acceptance and home, not just a physical place to lay his head, but the real need for family and kinship. The Dust Bowl setting plays such an intricate role in this theme because so many Americans searched for what nature and man took from them, their place in the universe. Nat's story, though fictional, was played out in real-time for millions of people. He has lost everything, his family, his home, his identity. His search and subsequent finding of his place lead to a discovery of himself. Though he often feels he doesn't belong anywhere ─ not the boxcar, nor the tramp world, nor Camille's menagerie of unique people ─ Nat comes to see exactly who he is and of what he is capable. Although facing the potential of great danger, Camille, an African American, creates a home for all. She is warned multiple times that she cannot take in white children. Her love for all her "children" is colorblind. Her home is a haven and a place to discover their true identity. Acceptance takes center stage in this novel and leaves the reader wrapped in a cozy hug of belonging.
Manufactured Witches took home the Grand Prize in the 2019 CIBAs in the OZMA Awards for the Best Fantasy Fiction, and First in Category in the Dante Rossetti Awards the same year.