Listen to or download this article: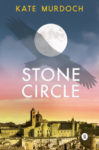 Publisher: Fireship Press (2017)
Buy the book now at:

Amazon
Author's Website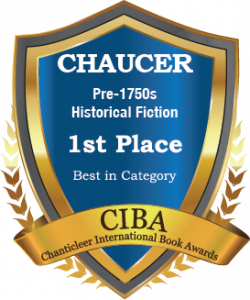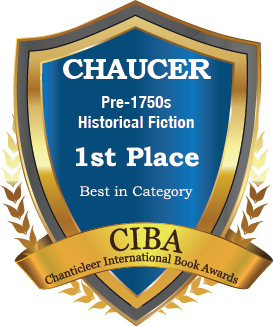 Since his father's death, seventeen-year-old Antonius Sardi has become the man of the house, keeping up the spirits and providing for his mother, younger sister, and younger brother. When he takes a job in the household of Conte Leonardo Valperga, he works hard to prove useful in hopes of raising his status above that of a lowly servant. Occasionally, Antonius glimpses Savinus di Benevento, a seer of great renown in the medieval town of Pesaro, and a member of the Conte's household as well. When Savinus advertises for a new apprentice, Antonius knows this is the opportunity for which he has been waiting, a chance to show his abilities to a man who can appreciate rather than fear them.
Antonius can read minds, and as soon as Savinus, also skilled in mind-reading and prophecy, learns of this, he immediately agrees to take on Antonius. However, Antonius isn't the only young man who wants the position. Nichola, the son of Savinus's very wealthy and powerful patron, believes himself fit for the job. Savinus has no choice but to take on Nichola, who proves himself treacherous and shallow. Moreover, Nichola is annoyed that Antonius is given the role of the primary apprentice while he is relegated to mundane tasks. To make matters worse, Guilia, Savinus's daughter, seems interested in Antonius. Nichola takes his jealousy to unbelievable lengths, which ultimately threatens Savinus, Antonius, and Giulia's lives.
Antonius's desire to defy the expectations of his class is the most important theme within the novel. He often thinks of his father, a fisherman, who came home exhausted nightly many times after the rest of the family had fallen asleep. On the days he could, he insisted on teaching his children how to read and write even though in their current social status, such skills would be unnecessary. Antonius knows that he has no other option than to fight for the assistant apprenticeship if for no other reason than the memory of his father's hard work. Less than his best would be a betrayal of his values.
Kate Murdoch weaves a compelling tale of Medieval Italian life in her coming of age historical fantasy. Here's a novel that will hook readers from the very first page.
Stone Circle won a well-deserved First in Category in the 2018 Chaucer Awards for Early Historical Fiction novels.