Listen to or download this article: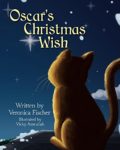 Publisher: Veronica Fischer  (2017)
Buy the book now at:

Amazon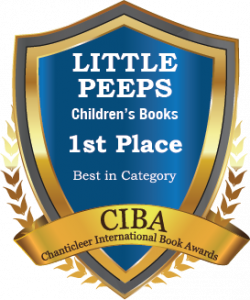 Veronica Fischer has written a delightful holiday story for young readers with rhyming prose and colorful pictorials that highlights an important message about being yourself.
In Oscar's Christmas Gift, the city zoo is home to a magnificent menagerie of animals, including horned rhinos, tuxedoed penguins, roaming lions, hooting monkeys, and trumpeting elephants. The furry and feathered residents here love being visited. Among them are a family of ocelots comprised of a Momma, 5 boys, and little Mary Lou. Young Oscar is a unique individual in the world of ocelots in that, unlike the felines showcasing a traditional spotted coat, Oscar's golden fur has no markings. Embarrassed without his "polka-dots," Oscar fears being laughed at. While his mom and siblings offer encouragement and highlight the attributes he possesses, words like "You're smart!" "You're silly!" "You're ever so funny!" are not enough to convince a disheartened Oscar.
Since it's Christmas time, clever Oscar decides to write a letter to Santa and ask for the spots he so desperately wants. Fearing his request won't reach the North Pole in time, Oscar decides to take it there himself. En route, he meets up with an alligator named Mit, who desires to sing, and Carl, a panda bear in need of a comfortable place to sleep. Unfortunately, when the three new friends reach what they believe to be their intended destination, they are informed by a bullying group of penguins that they aren't at the "real" North Pole. A dismayed Oscar runs off, only to meet with an elderly, red-suited man. While this wise Santa-like character notes Oscar's beauty and strength and points out the perfection of his uniqueness, nonetheless, he understands Oscar's desire to fit in with the other ocelots. Soon he offers a practical and inventive solution for Oscar's concerns, as well as those of his traveling companions.
Vicky Amrullah's full-color illustrations are bold and vibrant and artfully complement the narrative. Expressions on each characters' face truly capture the sentiments of the storyline, whether in the tearful gaze of a shy, green-eyed Oscar, dismayed because he was born without spots; the toothy grin of a wanna-be singing gator; or the heartfelt kindness of a wool-capped, bearded man who bears a remarkable resemblance to Santa.
From the opening Oscar Wilde quote, "Be yourself. Everyone else is taken," to the underlying story of classic children's books like The Ugly Duckling, Fischer takes an upbeat and contemporary storyline of being yourself. She gently reminds children about the importance of individuality, ingenuity, and appreciation for what we have. In short, a Children's book we highly recommend – and a perfect holiday read.
Oscar's Christmas Wish won First Place in the CIBAs 2018 Little Peeps Awards for Children's books.