Listen to or download this article: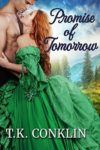 Publisher: Butterfly Shadow Publishing (2018)
Buy the book now at:

Amazon
Author's Website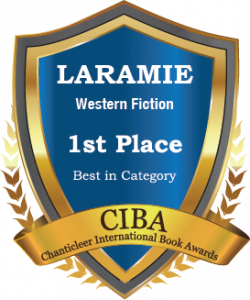 Shyfawn Tucker and her friend Mabel just wanted a little excitement, a chance to see New Orleans, but after their arrival, they are drugged, kidnapped, and taken to the rugged, lawless town of Larksdale. They are to work as prostitutes in a saloon owned by their kidnapper, a ruthless man named Jared. Soon Shyfawn learns that she will be saved from servicing Jared's clientele, but will become the virgin singer to draw more patrons to the already-thriving business. Mabel, however, suffers a terrible fate, and Shyfawn vows to protect as many of the women forced into service as she can.
Unbeknownst to Shyfawn, her older sister Jo is planning a rescue mission. Jo enlists the help of David and Matthew Reeves, brothers who own ranches near Rimrock, several days' ride from Larksdale. Matthew reluctantly agrees although he barely knows Jo and goes along to keep David safe more than anything, but as soon as he sees the captivating Shyfawn, he can't keep his eyes or mind off of her. A difficult mission is made even more impossible when Jared vows to never stop looking for Shyfawn, and not even the undeniable attraction between Matthew and Shyfawn will be enough to keep her safe.
Promise of Tomorrow is set in the American West, in the 1830s. It's a rough and tumble community that places women as property. T. K. Conklin paints an authentic picture of the Old West, even though at times, we may cringe at the treatment women endured.  Women were considered property, often bought, sold, raped, and disowned for the crime of being taken advantage of. Shyfawn's story of abduction exemplifies this sad scenario. Though the author spares her heroine the burden of rape, Shyfawn is still a captive, a prisoner, kept for the entertainment and profit of Jared, who treats most of "his" women as disposable, and she is under constant threat of rape if she misbehaves. Though she escapes, Shyfawn knows her past involvement, though completely involuntary, with the saloon will forever taint her reputation and will make finding a decent husband nearly impossible. Townspeople will judge regardless of her guiltless purity, and she can never return to her hometown of Charlotte. Even Matthew worries about what her reputation will do for his own when he brings her to work as a cook at his ranch.
A surprising plot element is a connection the Tucker sisters have to the paranormal. All three sisters have some "otherworldly" ability. To mention more here might be a dead giveaway!
Conklin has done a great job at creating a world in the same vein as Deadwood – jacked up on romance. Even as the author gives us scenes of trauma true to the Old West, she elevates the positive themes of family, belief in better days, and finding one's purpose in life. Shyfawn never feels sorry for herself despite the horrors around her. Her optimistic attitude leads her to shake off her sadness and look for the good in virtually everyone. She befriends the ranch hands despite their sordid pasts and even manages to see good in some of the men who hold her captive. She is able to remain positive when her chances are bleak, and her playfulness with everyone–especially Matthew–gives the novel humor and creates a fun, good ole fashioned Western.
Promise of Tomorrow by T. K. Conklin won the CIBAs 2018 First Place in the LARAMIE Awards for Western Fiction and placed as a Semi-Finalist in the CIBAs 2019 Chatelaine Awards.