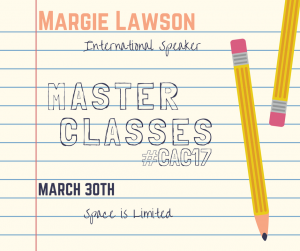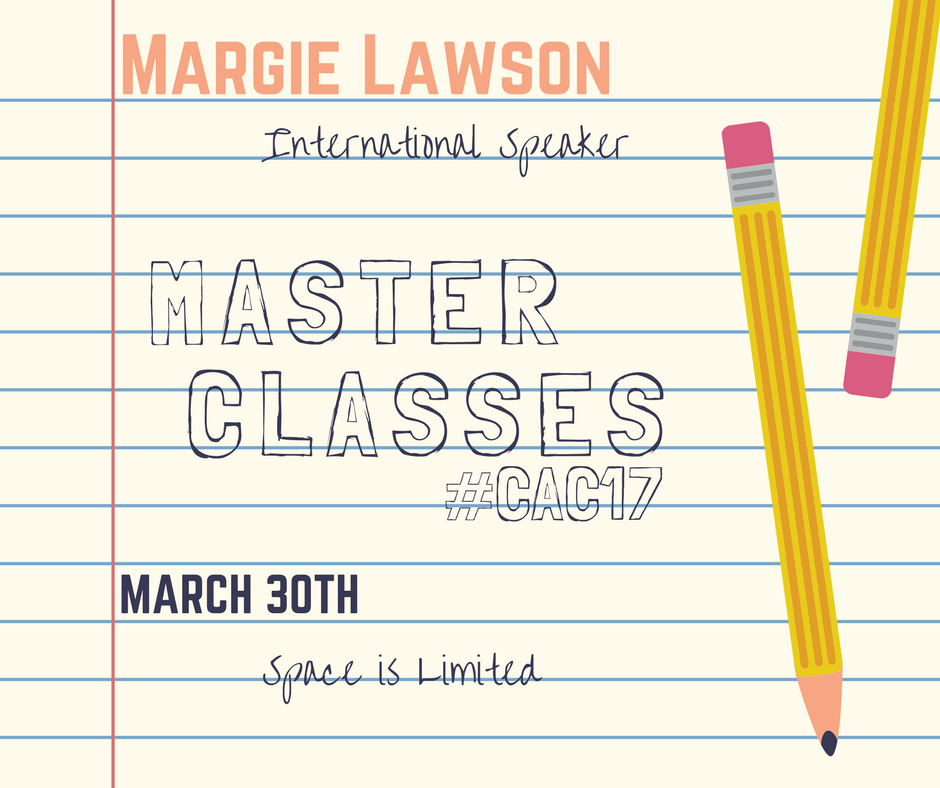 Want to hook the reader viscerally?
Want to turn your WIP into a page-turner?
If so – this is the Master Class for you!
Register for this power-packed, high-energy master class!
Workshops with MARGIE LAWSON
March 30, 2017, 9:30am – 5 pm
Bellingham Yacht Club – 

Lunch included
*Master Class registration is separate from conference registration
Thursday Morning:
Part 1: Deep Editing Techniques
Writers will learn how to use psychologically-based deep editing techniques to empower their writing. We'll cover power words, backloading, cadence, stimulus/response patterns, themed words, visceral responses, how to crescendo emotion, Margie's Four Levels of Powering Up Emotion, and more. 
Part 2: Margie's Top Twenty Rhetorical Devices for Fiction Writers
Learn twenty rhetorical devices—why, how, and when to use them to add the most power to your scenes. Learn how to strengthen your writing with rhetorical device combos. Learn which rhetorical devices compress time and expand time. Learn how to use six rhetorical devices to finesse backstory. Learn which rhetorical devices are frequently used by some NYT bestselling authors to empower their openings and endings and turning points.
Thursday Afternoon:
Part 1: Writing Dialogue Cues Like a Psychologist 
Dialogue Cues, Margie's term for attributions that share subtext. They inform the reader how to interpret the dialogue.
This workshop will teach writers the six categories of dialogue cues. Writers will learn how to add psychological power to dialogue cues by avoiding overused tags, writing fresh, using amplification, writing hyphenated-run-ons, and using the dialogue cue as a stimulus and including the response.
Part 2: Writing Body Language Like a Psychologist
— Facial Expressions: Lips and mouth, eyes, full face, and flicker-face —–
— Body Language: Using 5 types of gestures, proxemics (spatial relationships)
— Deception Cues
— Margie's Try Lying Quiz
All teaching points throughout the day will be supported with multiple examples from a variety of genres.
Participants are encouraged to bring a red pen and three to five chapters from their WIP, double-spaced, printed on one side, in a binder.
No worries if you don't have pages to bring. A short chapter will be provided for you.
This is not a come-and-write class. Participants will have quick opportunities to check their chapters and make margin notes.
Master Classes Day – $150.00 for all day session with Margie Lawson. Coffee, Lunch and Snacks are included. Classes and Lunch will be held at the Bellingham Yacht Club on THURSDAY, March 30, 2017. Free Parking, ADA accessible. 
Seating is Limited!
About Margie
Margie Lawson —editor, and international presenter – teaches writers how to use her psychologically-based editing systems and deep editing techniques to create page-turners.
Margie has presented over a hundred fifty full day master classes in the U.S., Canada, Australia, and New Zealand. Writers credit her innovative deep editing approaches with taking their writing to publication, awards, and bestseller lists.
Margie developed seven online courses she teaches through Lawson Writer's Academy on her website. LWA has over 30 instructors and offers five courses most months.
Margie also teaches fifteen 5-day Immersion Master Classes a year. Enrollment is limited to seven. In 2017 she's teaching Immersions in Atlanta, Denver, Dallas, Amarillo, Calgary, Washington D.C., and in Melbourne, Sydney, Brisbane, Coffs Harbour, Canberra, and Hobart, Australia.
What's the Buzz?
Randy Ingermanson, Ph. D., award-winning author of Writing Fiction for Dummies:
In the twenty years I've been writing fiction, two teachers have astounded me with their insights and taught me something radically new: Dwight Swain and Margie Lawson. Margie taught me new ways to empower my writing.
Melanie Milburne, USA Today Bestseller
I had 40 books published before I met Margie Lawson. It wasn't until I started using her deep editing techniques that I won several writing awards. I have a library of how-to books, but none top Margie's expertise.
Laura Drake, RITA Winner, The Sweet Spot
When I took my first Margie Lawson class, the paradigm shift I experienced was more like an earthquake — I saw everything differently. I took more of her classes and I got a three book deal with Grand Central. A few months later I got a contract for a fourth book. Several months after that, I got contracted for three more books! I sold seven books in fifteen months—before my first book was released. I have Margie to thank for teaching me how to deep edit to get power on every page.
Allison Brennan, NYT Bestseller:
Margie Lawson, a brilliant psychologist, teaches a class on editing that, ahem, truly tested me. She uses color-coding to dissect writing in order to empower your stories. I learned from Margie how to fix my prose. I think about her editing system and techniques, ways to add power, finding the emotional key of the scene. I use her lessons to add power to my writing.
Romily Bernard, RITA Winner, Find Me
Your classes (both online and at the Georgia writing conference) changed my life!! My YA debut sold in a three-book, pre-empt to Harper Collins. Phoebe was so very complimentary about the way I render emotion and tension on the page and I know I have you to thank!
Alex Ratcliff, Daphne Finalist
Margie's online courses and Immersion Master Class have strapped me into a skill-building machine for writers. With her help, in one year I moved from a can't-write-a-fresh-line beginner to a Daphne finalist. Wow!
Karin Tabke, Bestselling author
I had so many epiphany moments Saturday my head was twitching. It's still twitching! I wish I had attended Margie's Empowering Characters' Emotions master class earlier. My writing is stronger, more vivid, more emotional. The effects of the workshop were immediate. I highly recommend if you have the opportunity to take Margie's workshop in person, do it.
Colleen Coble, CEO of ACFW and Bestselling author
"The workshop I went to last month was the best I've ever been to, bar none. And I've been to plenty. Margie's workshop was so awesome, I'm going over my notes from what she taught before I start my next book. She's a genius, pure and simple."
Elizabeth Essex, RITA Finalist, The Danger of Desire
I've attended one of Margie's all-day seminars, taken all her online classes; attended her workshops at RWA conferences, flown to Colorado to attend her four-day Immersion class, and hosted an Immersion class in Dallas. Margie taught me to challenge and push myself to make the hard changes from the first page of a manuscript until the very last. Working with Margie, you'll have the tools to make every single word count.