Gold Foil Stickers for CBR FIRST PLACE CATEGORY AWARD WINNERS
First Place Gold Foil Stickers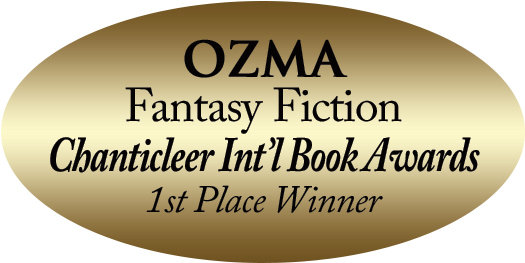 First Place Category Award Winners GOLD FOIL BOOK STICKERS
Gold Foil Adhesive Book Stickers -- exclusively available to Chanticleer Writing Competition Award Winners
Congratulations on winning a genre First Place Category Award in the Chanticleer Writing Competitions!
Now let the world know with our eye-catching gold foil book stickers -- We know a promotional sticker can make a difference in sales. A consumer is automatically drawn to the sticker, and there's a good chance he/she will pick up the book and at least look at the first few pages.
Description
Oval sticker 1.5" x .75"
150 stickers per order. Order more than one batch at a time to save on postage and handling costs!
Great for promoting blogs and contests, too!
Stickers are $48.00 U.S.D. per 150 stickers plus mandatory Bellingham, Wash. sales tax.
Includes Postage and Handling fee for U.S.A. But not International Shipping Rate ($38.00 U.S.D.).
We will verify your order with our winners' listing.
Please expect 4 to 6 weeks shipping time.
If you want to reorder Grand Prize Award Winner stickers, please visit the Grand Prize Awards Gold Foil Sticker Reorder Page.

Brand:
Chanticleer Book Reviews
Chanticleer FIRST PLACE GOLD FOIL Stickers
CYGNUS First Place - Science Fiction (0) Journey First Place - Narrative Non-fiction (0) M&M First Place - Mystery & Mayhem (0) Dante Rossetti First Place - Young Adult (0) CHAUCER First Place - Historical Fiction (0) Laramie First Place - Western Fiction (0) Chatelaine First Place - Women's Fiction / Romance (0) CLUE First Place - Suspense / Thriller (0) Paranormal First Place - Supernatural Fiction (0) Somerset First Place - Literary / Contemporary (0) Little Peeps First Place - Early Readers (0) Gertrude Warner First Place - Middle Grade Readers (0) OZMA First Place - Fantasy Fiction (0) International Shipping (38)
Join the Chanticleer International Community of Authors and Readers!
Click here to join the Chanticleer Community! A collaborative community of authors and aspiring writers.